Columbia City Council hold public hearing on Main Street Abbey redevelopment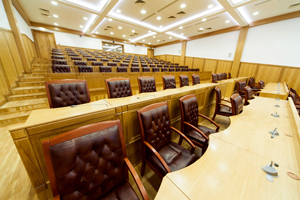 Courtesy of Shutterstock
The Columbia, Illinois City Council recently held a public hearing on the Main Street Abbey redevelopment project.
The purpose of the hearing was to solicit comments from the public and discuss matters related to the redevelopment of the area including parking concerns and revenue issues.
Superintendent of Schools Gina Segobiano said that while the school district supports the project, she wanted to ensure the council works with the school district to address any revenue issues that may arise if any residents of the apartments in the Tax Increment Financing (TIF) district include students in the school district. City Attorney Terry Bruckert replied the city is aware of the situation and will address it with the school district.
More News