Jefferson County Board considers timeline for FY 2016-17 budget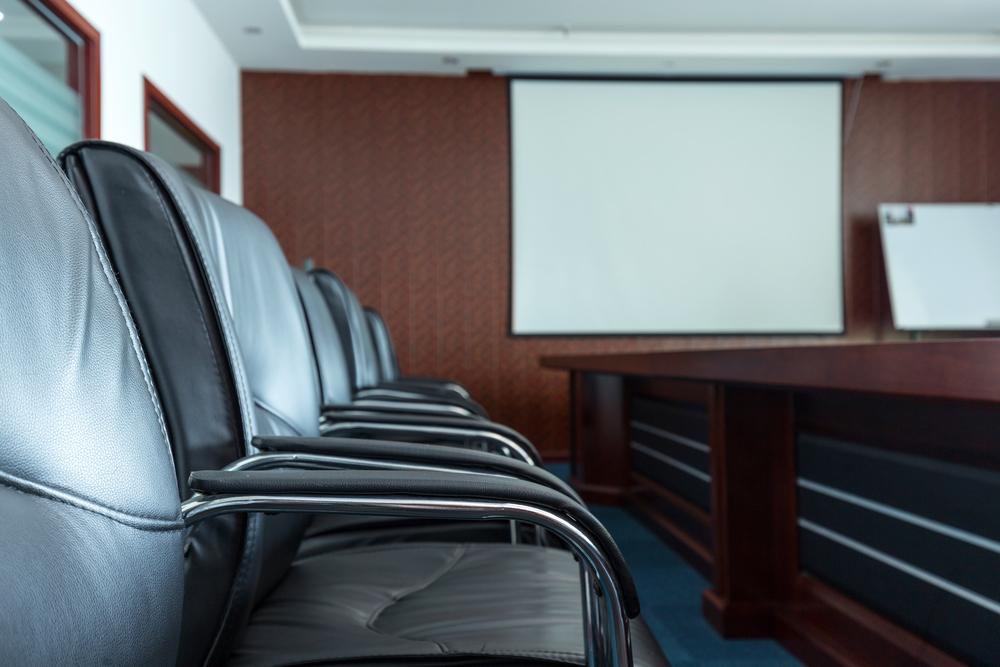 Jefferson County Board met Monday, June 27.
The board meets at 7 p.m. on the fourth Monday of each month, unless changed due to a holiday.
Here is the agenda as provided by Jefferson County:
FULL BOARD MEETING
JUNE 27, 2016
7:00 P.M.
BOARD ROOM
The Jefferson County Board will meet in Regular Session on Monday, June 27, 2016, at 7:00 p.m., in the Jefferson County Board Room, located in the basement of the County Courthouse.
AGENDA:
1. Board officially called to order
2. Roll call
3. Invocation
4. Pledge of Allegiance
5. Public input
- Presentation of FY 2014-15 county audit
6. Board Chairman and Board Member comments
7. Approval of May 23, 2016, Regular Board Meeting minutes
8. Committee Reports:
a. Public Safety
- Approve Animal Shelter report
b. Highway
- Review and approval of monthly claims
- Award of monthly fuel: diesel and gasoline
- Approval of Highway Dept. credit card
- Approval of Subdivision
- MFT allotments – budget issues
- Project updates
- Report of monthly Motor Fuel Tax Allotments
c. Land, Tax and Appointments
- Two appointments to Woodlawn Fire District
- Two appointments to Board of Review
- Conveyance of 322 Jordan
e. Services
- Accept Public Defender's Report
f. Fiscal
- Update on county finances
- Discussion on procedure for payment of claims
- Approval of resolution for proper procedure for payment of claims
- Request for payment of dues to NACo
- Approval of Prevailing Wage ordinance
- Request from County Clerk regarding payment from the State for recording of documents
- Approval of budget forms and budget timeline for FY 2016-17
- Establish salary and/or benefit schedule for upcoming election of county office holders – Circuit Clerk, Coroner & State's Attorney
- Audit of Monthly Claims
- Approval of Payroll Distribution Report
- Approval of Demand Claims
g. Technology
- Review of proposal for VOIP for county telephones
\Approval of all committee reports
9. Correspondence
10. New business
- Approval of In God We Trust resolution
- Request from South Central Illinois Transit District to support their intent to decrease their trustee membership to one trustee per county
- Approval of Refund of County Property Tax as a New Home Incentive Resolution
11. Old Business
12. Executive Session to discuss Collective Bargaining, Negotiating Matters, Employees, Real Estate, Appointment of Public Officials and Update of Pending Litigations if needed (5 ILCS 120/2(c)(1)(2)(3)(5)(6)(11)(12)(14)
13. Any action necessary from Executive Session
- Collective bargaining
- Negotiating matters
- Employees
- Real estate
- Appointment of public officials
- Pending litigations
14. Recess
Respectfully Submitted,
Robert White, Chairman
Jefferson County Board
Want to get notified whenever we write about
Jefferson County Board
?
Next time we write about Jefferson County Board, we'll email you a link to the story. You may edit your settings or unsubscribe at any time.
Sign-up for Alerts
Organizations in this Story
100 South 10th Street
Mount Vernon, IL - 62864
More News