Columbia Public Library Board of Trustees reviews budget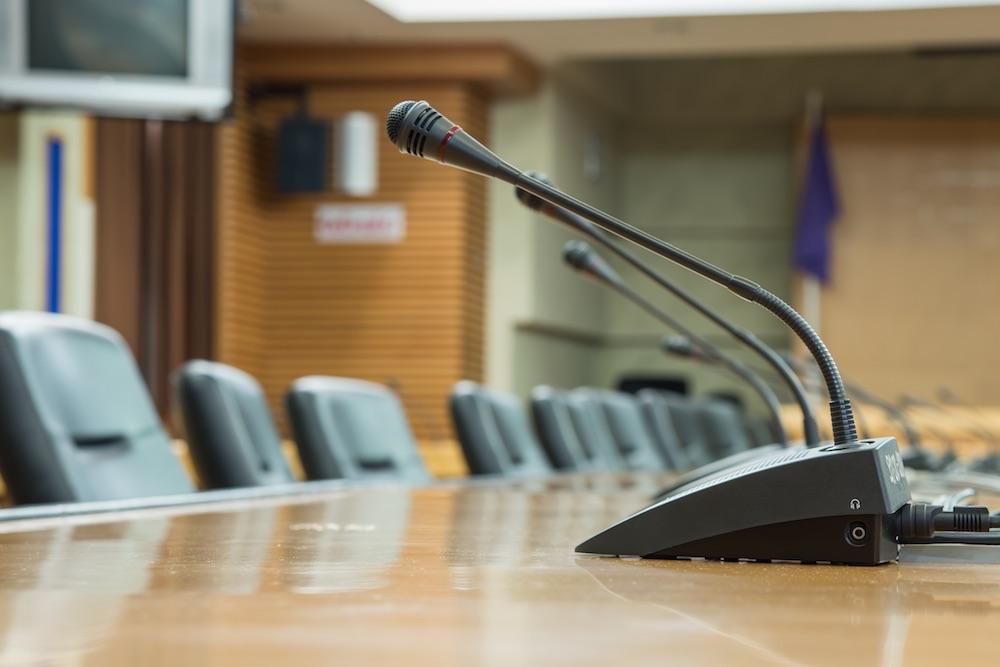 Columbia Public Library Board of Trustees met Tuesday, April 12.
The Columbia Library Board of Trustees consists of nine members appointed by the mayor. Each serves a three-year term and may be reappointed at the mayor's discretion.
Here are the minutes as provided by Columbia Public Library:
Columbia Public Library
Board Meeting Minutes
April 12, 2016
The meeting of the Columbia Public Library Board was called to order by President Dan Brutton at 7:00 on April 12, 2016. Present were Britta Krabill, Levi Ottwell, Diane Stechmesser, Barry Krizan, Chris Trowbridge, Jeff Huch, Kathleen Habermehl, Krista Schoellhorn, Mayor Kevin Hutchinson, and Shane Watson (at 7:20).
Approval of Minutes Because of lack of quorum at the March meeting, minutes from the February meeting were reviewed and approved. Motion made by Levi Ottwell and seconded by Kathleen Habermehl. March minutes were also reviewed and approved. Motion made by Chris Trowbridge and seconded by Kathleen Habermehl.
Public Comment A patron asked to speak to Board concerning the revocation of Library privileges. This was due to inappropriate behavior at the library. The parents of patron were concern because they had not been informed of situation. The Director replied that this was due to privacy policies since patron is an adult. Further discussion continued under New Business.
Treasurer's Report
Treasurer Levi Ottwell presented both the February and March reports. A motion was made by Levi Ottwell and seconded by Diane Stechmesser to pay March bills of $9,167.09. Motion passed.
Library Director's Report Britta Krabill attended the Public Library Association Conference. She has been appointed chair of the ILA Reporter Committee. This is a 3 year commitment which starts in May. She will also be attending a cataloging workshop at IHLS in Edwardsville next week.
Annette attended a youth services conference in Bloomington. Annette created a display on autism and the library is hosting a program for parents of children on the autism spectrum.
There was a carbon monoxide leak. This was due to a faulty heat exchanger. There is a cost of approximately $13,000 for replacement.
Britta also shared a copy of the letter awarding the library the per capita grant of 60%.
Old Business
The 16/17 budget was passed with amendments including per capita increase, health insurance and equipment increases. Diane Stechmesser made the motion and Barry Krizan seconded it.
The library is switching a special designated bank account to Associated Bank. The motion to accept this was made by Levi Ottwell and seconded by Chris Trowbridge. Diane Stechmesser made a motion to approve the 16/17 board of trustees meeting schedule. Kathleen Habermehl seconded it and motion passed.
New Business
The temporary revocation of library privileges of previously mentioned patron was further discussed. Parents were agreeable to being called if there was a problem with patron's behavior especially at library closing time. Patron will also discuss this issue with his doctor. Britta will talk to all staff by the end of the week to ascertain their comfort level with this situation. Further consideration may be needed.
The policy for closing due to inclement weather was reviewed. The policy remains unchanged. The library only closes if city closes. The procedure will be specified at the next meeting.
Executive Session President Dan Brutton entertained the motion to suspend the regular meeting to discuss a personnel issue in executive session. Kathleen Habermehl made the motion seconded by Krista Schoellhorn. The motion passed. Executive session started at 8:15.
At 8:55 Krista Schoellhorn made the motion to exit executive session, seconded by Shane Watson. The motion was made by Krista Schoelihorn to reopen the regular meeting and Levi Ottwell seconded the motion. Motion passed.
Board Comments Levi Ottwell informed board of possible missed meeting due to his new work schedule. Also in May elections for 3 year terms for Board and Endowment will be due.
The meeting adjourned at 9:05.
Want to get notified whenever we write about
Columbia Public Library
?
Next time we write about Columbia Public Library, we'll email you a link to the story. You may edit your settings or unsubscribe at any time.
Sign-up for Alerts
Organizations in this Story
24 S. Sixth St.
Columbia, PA - 17512
More News