Herrin City Council approves addendum to public works contract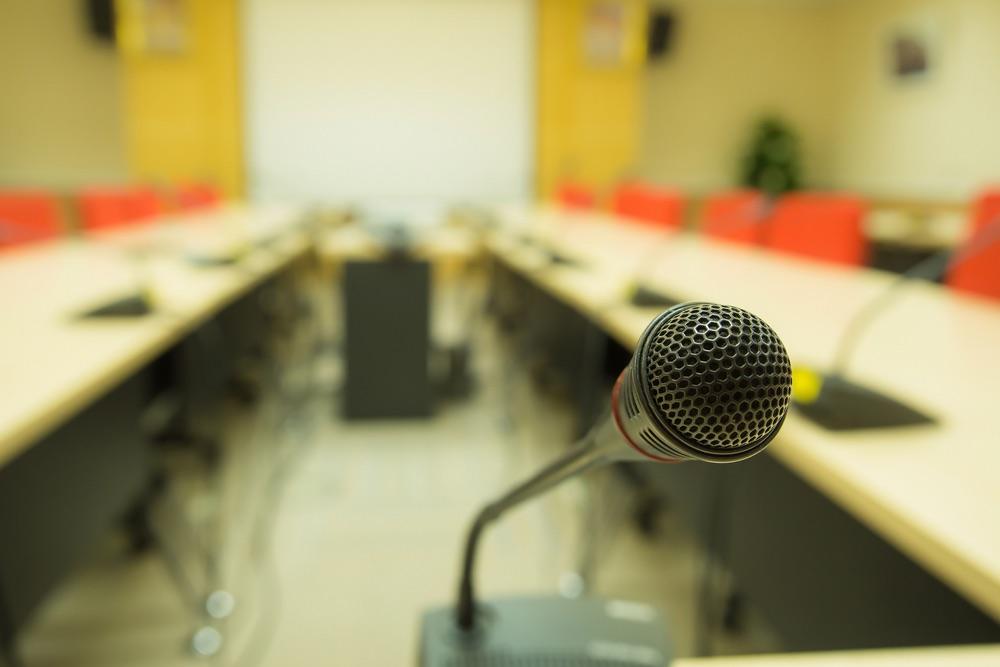 Herrin City Council met Monday, July 11.
Here are the minutes as provided by Herrin:
MINUTES OF THE REGULAR MEETING OF THE CITY OF HERRIN COUNCIL OF THE CITY OF HERRIN, ILLINOIS HELD IN THE COUNCIL CHAMBERS OF CITY HALL ON JULY 11, 2016 AT 6:00 P.M.
Mayor Steve Frattini called the meeting to order and asked Sherry Black, SIH to lead us in prayer. Mayor Frattini led us in the Pledge of Allegiance. Shelly Huggins, City Clerk called the roll and the following were present:
STEVE FRATTINI Mayor
SHELLY HUGGINS City Clerk
CARL GOODWIN Treasurer
JOHN BREWSTER City Attorney
SHEILA AHLGREN Alderman Ward I
DAVID SHOEMAKE Alderman Ward I
DEON McGUIRE Alderman Ward II
PAUL YORK Alderman Ward II
STEVE MILLER Alderman Ward III
SCOTT KINLEY absent, Alderman Ward III
BILL SIZEMORE Alderman Ward IV
MARILYN RUPPEL Alderman Ward IV
MINUTES OF Motion made by Alderman Shoemake, seconded by Alderman York to approve the minutes JUNE 27 of the June 27, 2016 Council Meeting. Alderman Shoemake, McGuire, York, Miller, Sizemore, 2016 MEETING Ruppel and Ahlgren voted "Yea". None voted "Nay".
TREASURER'S Treasurer Carl Goodwin has called a Finance Committee Meeting for Tuesday, July 19 at 5:30 p.m. REPORT
BUDGET OFFICE Carrie Cravens, Budget Director stated that with the impending State budget impasse, payments could be withheld. We haven't received word of this happening yet. So far, we have received full payments.
CODES Codes Administrator Robert Craig asked the newspaper to remind everyone of occupancy inspections requirements. There are 2 more houses that have come down on S. 23"Street and are currently being cleaned up.
PUBLIC WORKS Bill Sizemore, Chairman of the Public Works had nothing to report.
Tom Somers, Public Works Director stated there is a bid opening on Wednesday for oil and chip program. Should have award for next meeting.
PUBLIC Marilyn Ruppel, Chairman of the Public Improvement Committee stated that the Farmer's Market is growing IMPROVEMENT each week. This week there were 3 additional vendors.
PUBLIC SAFETY Quinn Laird, Police Chief stated that during the past 2 weeks, there have been 4 direct drug patrols in targeted areas. It has netted 37 citations, 5 warrant arrests and 6 drug arrests.
Tom Hatley was in attendance on behalf of the fire department and they had nothing to report.
David Shoemake, Chairman of the Public Safety Committee thanked the police and fire for keeping us safe.
FINANCE Motion was made by Alderman York, seconded by Alderman Shoemake to authorize bills to be paid before the Council. Alderman McGuire, York, Miller, Sizemore, Ruppel, Ahlgren and Shoemake voted "Yea". None voted "Nay".
INSURANCE Deon McGuire, Chairman of the Insurance Committee stated that the changeover has been smooth.
LIBRARY Marilyn Ruppel, Liaison for the Herrin City Library stated that on Friday, July 22 Harry Spiller will be doing LIAISON a presentation and book signing at 2 p.m.
CIVIC CENTER Scott Kinley, Liaison for the Herrin Civic Center was absent from the meeting. Richard Melvin, Director LIAISON stated that Lo-Cash Cowboys will be back in December for St. Jude Benefit. September 1–3 the National Steele Guitar Convention will be there and SI Opry is on July 16.
NEW BUSINESS:
AWARD BID Motion made by Alderman Sizemore, seconded by Alderman Ruppel to award bid for WWTP Influent Lift WWTPINFLU- Station Pump Replacement to Vandevanter for $20,879.00. Alderman York, Miller, Sizemore, Ruppel, ENT LIFT STA- Ahlgren, Shoemake and McGuire voted "Yea". None voted "Nay".
TION PUMP
REPLACEMENT
AUTHORIZA- Motion made by Alderman Shoemake, seconded by Alderman Ahlgren to close N. 14" between Cherry & TION TO CLOSE Monroe on August 7 from 3-8 p.m. for House of Hope fundraiser and use of City lot behind there. This will 14" STREET FOR not create a problem for emergency services. Alderman Miller, Sizemore, Ruppel, Ahlgren, Shoemake, HOUSE OF HOPE McGuire and York voted "Yea". None voted "Nay".
FUNDRAISER
08/07/16.3-8 p.m.
ADDENDUM TO Motion made by Alderman McGuire, seconded by Alderman Sizemore to approve Addendum to Public LABORERS 773 Works Contract. This will clean up the language concerning tier 2 employees. This will also include PUBLIC WORKS a line that this will withdraw the previously filed grievance. Alderman Sizemore, Ruppel, Ahglren, CONTRACT Shoemake, McGuire, York and Miller voted "Yea". None voted "Nay".
ORDINANCE 19- Motion made by Alderman Sizemore, seconded by Alderman Ruppel to pass Ordinance 19-2016 Amending 2016 AMENDING Chapter 15, Article II, Subsection "A" of the Herrin Revised Code of Ordinances to Establish Compensation CHAPTER 15, for Budget Director. Alderman Ruppel, Ahlgren, Shoemake, McGuire, York, Miller and Sizemore voted ARTICLE II. "Yea". None voted "Nay"
SUBSECTION A
HERRIN REVISED CODE ESTABLISH BUDGET DIRECTOR COMPENSATION
MAYOR
COUNCIL
PUBLIC
ADJOURN
We have lots of things going on and there will be some very good things coming about very soon. He is happy to see so many people at the meetings.
Alderman Shoemake stated that residents on Summer Drive have had some water back up issues. Tom Somers, Public Works Director will look at the situation again.
Alderman Ruppel stated that Fireworks in the park went well and was a large display.
Alderman Sizemore has had requests for stop signs for three blocks west of city garage. Request is for Monroe and 7" St. intersection east and westbound making it a four way. Behind Southside Lumber at S. 14* and Olive Streets, north and southbound making it a four way. There will also be other areas to look at.
Jere Shaw addressed the council regarding Rend Lake Conservancy District. He served on the board for over 10 years, he still has interest of what is happening there. He has been talking to all area councils. We are the third largest water customer of rend lake behind Mt. Vernon and Marion. The Conservancy District is spending water revenues to help support recreation. Water, recreation and sewer operation is the three things Rend Lake has going on. They struggle in recreation and sewer areas but have deep pockets in water. In the past an audit was done and there was a lot of issues that arose from that. Shortly thereafter a new board was elected. They wanted each fund to fund themselves. They have in the last couple years voted to combine funds. Jim Rippey also from the board also addressed the council. Rend Lake was his first public board he served on. They followed the auditor's suggestion for about 8 years to only use water funds for water. It is disturbing to him that they use water monies for recreation or sewer. Mr. Shaw stated they went to Jefferson County Board to place referenda on ballot if voters thought water should pay for recreation. Vote was no. Franklin County wouldn't even place on ballot. He suggests Williamson County should do as well. He believes we should also be a part of the conservancy district board and be apart of the district. Mayor Frattini has been participating in meetings with other Williamson County Mayors. They are looking towards a referenda for the November ballot. This would petition board representation from Williamson County.
Dennis Avripas addressed East Stotlar and 13* Street intersection regarding a hole on southeast corner. Helen Russell asked what railroad depot used for? It is privately owned and used as a storage facility.
Motion made by Alderman Shoemake, seconded by Alderman McGuire to adjourn. Alderman Ahlgren, Shoemake, McGuire, York, Miller, Sizemore and Ruppel voted "Yea". None voted "Nay".
STEVE Frattini, Mayor
SHEELY HUGGINS CITY CLERK
Want to get notified whenever we write about
Herrin City Council
?
Next time we write about Herrin City Council, we'll email you a link to the story. You may edit your settings or unsubscribe at any time.
Sign-up for Alerts
Organizations in this Story
300 North Park Avenue
Herrin, IL - 62948
More News