Herrin City Council hears update on Farmer's Market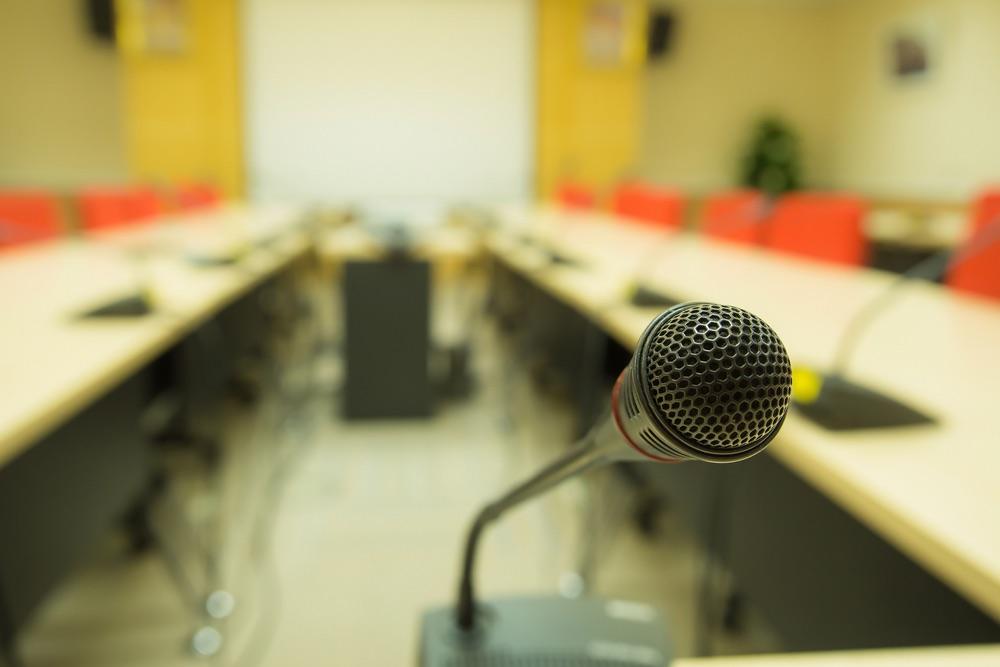 Herrin City Council met Monday, Aug. 8.
Here are the minutes as provided by Herrin:
MINUTES OF THE REGULAR MEETING OF THE CITY OF HERRIN COUNCIL OF THE CITY OF HERRIN, ILLINOIS HELD IN THE COUNCIL CHAMBERS OF CITY HALL ON AUGUST 8, 2016 AT 6:00 P.M.
Mayor Steve Frattini called the meeting to order and led us in prayer. Colton Braswell led us in the Pledge of Allegiance. Shelly Huggins, City Clerk called the roll and the following were present:
STEVE FRATTINI Mayor
SHELLY HUGGINS City Clerk
CARL GOODWTN Treasurer
JOHN BREWSTER City Attorney
SHEILA AHLGREN Alderman Ward I
DAVID SHOEMAKE Alderman Ward I
DEON McGUIRE Alderman Ward II
PAUL YORK Alderman Ward II
STEVE MILLER Alderman Ward III
SCOTT KINLEY Alderman Ward III
BILL SIZEMORE absent Alderman Ward IV
MARILYN RUPPEL Alderman Ward IV
MINUTES OF JULY 25 2016 MEETING Motion made by Alderman Shoemake, seconded by Alderman York to approve the minutes of the July 25, 2016 Council Meeting. Alderman Shoemake, McGuire, York, Miller, Kinley, Ruppel and Ahlgren voted "Yea". None voted "Nay".
TREASURER'S REPORT Treasurer Carl Goodwin had nothing to report.
BUDGET OFFICE Carrie Cravens, Budget Director had nothing to report.
CODES Codes Administrator Robert Craig stated that we have been receiving a few fines from violations. We have begun proceedings on a couple houses to take over. He asked the finance committee to take a look at for us to demo once they are ours.
PUBLIC WORKS Bill Sizemore, Chairman of the Public Works was absent from the meeting.
Tom Somers, Public Works Director, stated the railroad crossing on Monroe is being repaired. The oil and chip program is underway in Ward I.
PUBLIC IMPROVEMENT Marilyn Ruppel, Chairman of the Public Improvement Committee stated that they met last week. The friends of the cemetery is a not for profit organization that is going to make enhancements to the cemetery. Donations are being accepted. We also have friends of animal control that are taking donations as well. Sharon Frattini stated that the Farmer's Market is going well. We have been having 12-15 vendors and they will be going through October. There will be an oil & soaps demo on August 27. This class will be free. Alderman York has had perfect attendance at the market. Bob Foster, Chairman has recently had successful Surgery.
PUBLIC SAFETY Quinn Laird, Police Chief stated that Officer Dorris will be going to Williamson County Programs on Aging on August 16. The department will be focusing on distracted driving so beware.
No one was in attendance from the fire department. Mayor stated that he and Alderman Shoemake have had Informal talks with the union to work toward a second tier.
David Shoemake, Chairman of the Public Safety Committee stated they met last week. They discussed allowing golf carts and utility vehicles. They will talk about this further at a later date. The K-9 program Committee has met twice and are going to have a bocce tournament the end of October. Their goal is to raise $30,000.
FINANCE Motion was made by Alderman York, seconded by Alderman Shoemake to authorize bills to be paid before the Council. Alderman McGuire, York, Miller, Kinley, Ruppel, Ahlgren and Shoemake voted "Yea". None voted "Nay".
INSURANCE Deon McGuire, Chairman of the Insurance Committee had nothing to report.
LIBRARY LIAISON Marilyn Ruppel, Liaison for the Herrin City Library stated the children's summer program had 155 children in attendance. The most attended program was a puppet show about Greek Mythology. They also had Movie matinees and therapy dogs.
CIVIC CENTER LLAISON Scott Kinley, Liaison for the Herrin Civic Center stated the center continues to grow with Director Richard Melvin and employees, Heather, Brandy and Baker. 8/11 hospital luncheon, 8/15 board meeting, 8/20 SI Opry, 8/23 chamber luncheon and 9/1-3 steel guitar convention.
NEW BUSINESS:
PROCLAMATION BACK TO SCHOOL PRAYER RALLY
Motion made by Alderman Kinley, seconded by Alderman Ahlgren to proclaim August 28, 2016 as Back to School Prayer Rally Day. Alderman York, Miller, Kinley, Ruppel, Ahlgren, Shoemake and McGuire voted "Yea'. None voted "Nay". The Rally will be on Sunday, August 28, 2016 at West Monroe Apostolic Church at 6 p.m.
MAYOR Mayor stated that the demolition work on E. Cherry will begin soon. The TIF committee met recently And recommends that the council once again fund the Façade Program. The Chamber of Commerce is Working with downtown building owners or a mural program. The Chamber building is the first to have a mural done and it will depict Herrinfesta.
COUNCIL Alderman Shoemake has noticed that a lot of property owners haven't been mowing their ditches. Codes Administrator Craig stated that our codes are vague regarding who is responsible. We may need to look At changing. There are communities that make the owners responsible to the curb.
Alderman Ahlgren stated that she conferred with Public Works Director Somers and it is not feasible to have a street light installed at 7th & Carroll Streets. She also spoke with Codes Administrator Craig Regarding parking on 800 block of E. Bryan Street. We need to look at making this "No Parking on both Sides of the street.
Alderman Miller stated that the street light requested on McVicker Drive will be costly as well and it's not recommended.
PUBLIC Helen Russell asked when the Dairy Queen was going to begin building. Construction trailers have been placed and should begin shortly.
Tom Boren commented regarding downtown revitalization. There is a building across from City Hall that has been approved for Façade Program and the owners will be a having a sale soon to clean it out. There has been a grant applied for to upgrade sidewalks.
Kim Bush stated he usually mows his ditch but it is now too steep to do himself.
Ibbie Jean Boren asked who owned the building by the railroad between 13th & 14th Street. It is a privately owned warehouse.
Chuck Charlet stated he recently had a door-to-door solicitor asking for electric bill. At this time, we do not have anyone permitted to do so. If residents see them, they need to call City Hall or the Police Department.
ADJOURN Motion made by Alderman Miller, seconded by Alderman Shoemake to adjourn. Alderman Miller, Kinley, Ruppel, Ahlgren, Shoemake, McGuire and York voted "Yea". None voted "Nay".
STEVE FRATTINI
MAYOR
Want to get notified whenever we write about
Herrin City Council
?
Next time we write about Herrin City Council, we'll email you a link to the story. You may edit your settings or unsubscribe at any time.
Sign-up for Alerts
Organizations in this Story
300 North Park Avenue
Herrin, IL - 62948
More News