Mt. Vernon council reviews pipe inspection system bids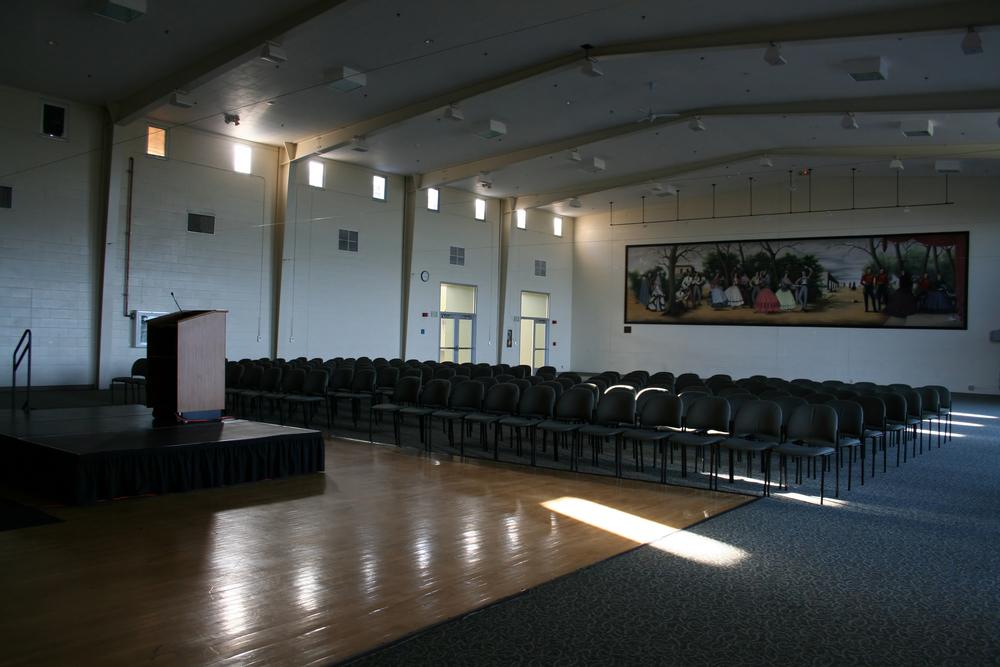 The Mt. Vernon Regular City Council met Jan. 17 to review bid results for a pipe inspection system.
Here is the meeting's agenda, as provided by the council:
The Mt. Vernon City Council meets regularly on the first and third Mondays of each month.
7r. AGENDA City of Mt. Vernon Regular City Council Meeting Rolland W. Lewis Community Building – Veterans Park Tuesday, January 17, 2017 7:00 p.m.
1. Call to Order
2. Invocation
3. Pledge of Allegiance
4. Roll Call
5. Presentation of Journal for the January 3, 2017 Regular City Council and the January 9, 2017 City Council Workshop.
6. Visitors/Citizen Request/Addresses from the Audience. Public Forum Rules of Participation Participants wishing to address the City Council on matters listed on the agenda or on any other matter directly relevant to the business of the City of Mt. Vernon shall do so during the Public Participation portion of the agenda. Each person wishing to speak during the Public Participation portion shall sign a Speaker's List at the meeting prior to the start of the meeting providing his/her name and the topic to be discussed. Speakers will be recognized by the Mayor in the order the speaker's name appears on the Speaker's List. Public participation portion of the meeting shall be limited to five (5) minutes per person and to thirty (30) total minutes per meeting for all speakers, unless extended by consent of the City Council. All participants are expected to exercise common courtesy and follow any rules of order established or announced by the Mayor and/or City Council.
7. Approval of Consolidated Vouchers for Accounts Payable.
8. BIDS & QUOTES 8-A Bid Results for Long-Range CCTV Pipe Inspection System
9. CITY MANAGER
9-A Community Garden Update
9-B Presentation by Parks Director Wes Plummer on Proposed Bike Trails at JC Lake.
10. CITY ATTORNEY
10-A Second Reading of an Ordinance Declaring Property Surplus. City of Mt. Vernon 1100 Main - PO Box 1708 Mt. Vernon, IL 62864 citymanager@mtvernon.com 618-242-6802 FAX 618-244-0746 www.mtvernon.com Mary Ellen Bechtel City Manager
10-B Ordinance Rezoning Property Located at 11525 N. Illinois Hwy 142 from AG; General Agriculture to I-2; General Industrial. Petitioning Party: Continental Tire the Americas
10-C Resolution Approving an Agreement with HMG Engineers Inc. Regarding North 27th Street Reconstruction. 1
0-D Resolution Approving a Proposal from Heneghan and Associates P.C. for Conceptual Engineering Services for Lift Station #14 Replacement.
10-E Resolution Approving a Tax and Disclosure Compliance Procedure.
10-F Resolution Approving an Agreement with Roundtable Design Inc. related to the Demolition of Structures upon the Park Plaza Property.
10-G Resolution Amending an Agreement with Brennan Klein Field Foundation.
11. MAYOR 11-A Presentation of Police Officer of the Year
12. CITY COUNCIL 1
3. EXECUTIVE SESSION
14. ADJOURNMENT
Want to get notified whenever we write about
Mt. Vernon City Council
?
Next time we write about Mt. Vernon City Council, we'll email you a link to the story. You may edit your settings or unsubscribe at any time.
Sign-up for Alerts
Organizations in this Story
More News