Former pro golfer hired by Morthland College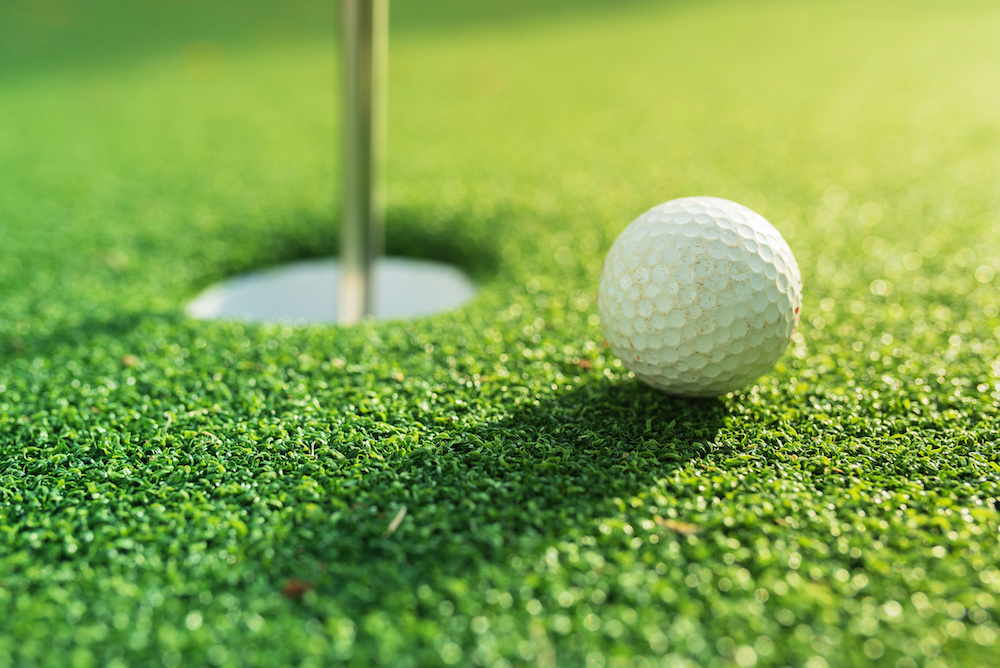 Former pro golfer hired at Morthland College | Contributed photo
Former professional golfer and Marion native Cassie Brooke was named the new head golf coach and assistant athletic director (AD) at Morthland College, giving her the opportunity to teach the game she's loved playing for so many years.
Brooke played on the Suncoast Tour in 2014-15 and made a solid showing for herself over series of tournaments before an unfortunate injury forced her out of the pro game.
Brooke -- who also holds a bachelor's degree in sports administration and a minor in coaching to go along with her pro competition experience -- was a natural choice for the open positions at Morthland. So far, it's been a positive transition for her.
"I'm very excited," Brooke told the SW Illinois News. "I've been here for about a month now, and I'm just really excited to get some kids signed and look into the fall. I already have a schedule set up for that, so just really excited about the whole process."
This new opportunity has brought along new challenges for Brooke. The timing of her hire caused some difficulty during the recruiting process. A lot of players on her target list already had other plans by the time she got involved.
"The biggest thing right now is coming in mid-semester where a lot of kids for this fall have already committed to colleges," Brooke said. "So it's very hard to get kids who have not committed somewhere. So that's my biggest thing that I'm facing right now is trying to find kids who can compete who have not already signed or verbally committed somewhere."
The recruiting trail and heading up a college-level program have also challenged Brooke to become a better communicator. Where she may have been quiet in the past, she's really embraced the opportunity her new positions have provided to become more outgoing.
"I think the thing that has helped me most is that, if you know me, I'm not shy, but I am new to this," she said. "So I'm calling people and emailing people ... so I think that the best part of the transition so far is having to come out of my shell and actually talk to people and not be so nervous."
As for her coaching style, Brooke said her primary goal is building character in young adults and pushing them to be great in the classroom. She'll naturally be imparting some serious golf wisdom, as well, but the sport comes second to making sure her players have the skills to succeed when they're done playing college golf.
"I want to have talented players, but I also want them to be good in the classroom first and a good person: good person, good grades and then a good golfer," Brooke said. "I think those two are more important for me before their level of play. But I also want to try to reach these kids ... but not beating it into their heads, but just by being around them and being a good person and trying to be a good influence for them."
Brooke's time in the assistant AD's office is spent primarily on eligibility and compliance, meaning she follows each kid closely -- monitoring their grades and course load while ensuring they meet the necessary requirements to continue competing at the college level. Brooke looks at that part of her job as just another way to make a positive influence in her students' lives.
"I really like it so far," she said. "It gives me a chance to look at the kids online, and then when I see them, I know their names even though we haven't met. So I feel like it's easier for me to approach them if there's a question or even just to say hello. But I really have enjoyed it so far and I can't wait to get more kids in."
Want to get notified whenever we write about
MARION
?
Next time we write about MARION, we'll email you a link to the story. You may edit your settings or unsubscribe at any time.
Sign-up for Alerts
Organizations in this Story
9781 WHITE TAIL TRL
STILLMAN VALLEY, IL - 61084
More News