City of Waterloo Utility met Jan. 9.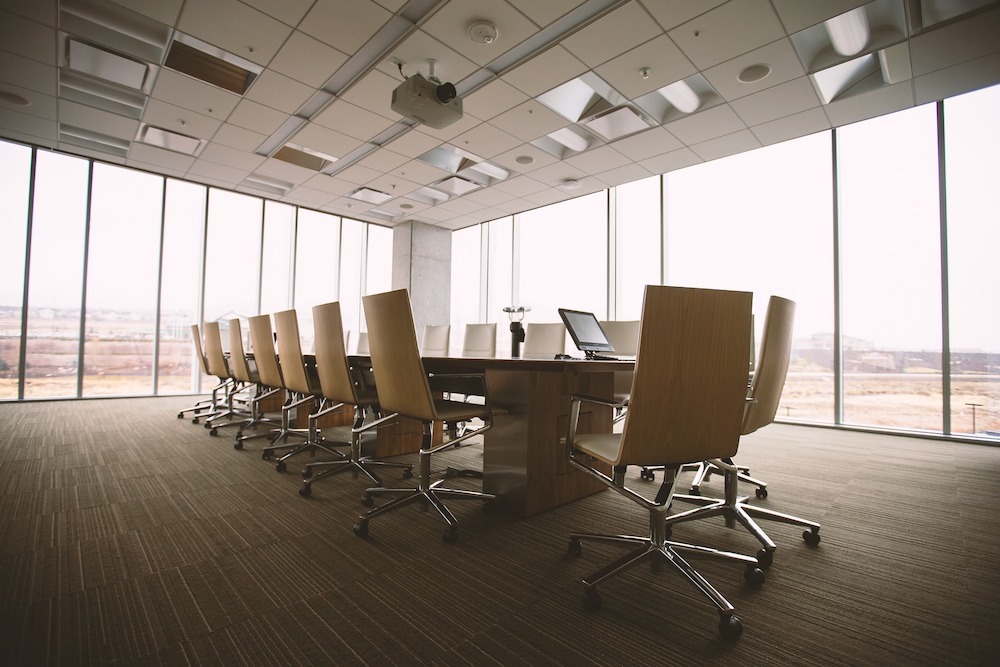 City of Waterloo Utility met Jan. 9.
Here is the minutes as provided by the City:
Utility Meetings are special meetings called throughout the year as workload dictates. The Utility Meetings are normally held in the evening on the second floor of City Hall at 100 W. Fourth St.
WATERLOO UTILITY MEETING
Monday January 09, 2017
6:00 p.m.
Mayor – Tom Smith
City Clerk – Barbara Pace
City Attorney – Dan Hayes
Alderman Ward I Steve Notheisen & Russ Thomas
Aldermen Ward II Jim Hopkins & Rita Trantham
Alderman Ward III Stan Darter & Gerry Frederick
Aldermen Ward IV Clyde Heller & Russ Row
Shawn Kennedy-Collector/Finance, Sarah Deutch-Community Relations
Coordinator, Jim Nagel-Subdivision & Zoning Admin, Tim Birk-Director of
Public Works, Nathan Krebel-Building Inspector, Mike Douglas-Chief of Police.
Petitions by Citizens on Non-Agenda Items. None
City Clerk – Barbara Pace-Utility Meeting Minutes dated Monday, December 12, 2016:
Motion to approve minutes made by Alderman Frederick and seconded by Alderman Row.
Corrections: Nagel report - '53 single-family houses and 9 condos have been built.' Sarah
Deutch report - 'New Year's Eve at 10 a.m.' and 'August 21, 2017 will be the solar eclipse.'
Mayor Smith report - 'Motion to approve Immanuel Lutheran Church street closure.' The motion
to approve the corrected minutes passed with unanimous voice vote.
Subdivision & Zoning Administrator-Jim Nagel reported work is continuing on Hopskeller
and will be late summer before it reopens. Discussion. Country Club Hills is being reviewed by
Chris Wilson and completion should be in a couple of weeks. Nagel and Nathan Krebel will
attend a meeting tomorrow with Tequila's and the architect at Michael's for future plans.
Discussion. Side Bar Technologies has begun their remodeling at the old Dollar General
building. Wal-Mart will begin interior renovations in their store. Plans have been received for the
Vintage Wine bar at the old Nail Nook building. Bountiful Blossoms final occupancy inspection
will be this weekend. Two items to be discussed tonight at the Planning Commission are
regarding text amendments for health & fitness centers. Both will be on City Council Agenda
Monday 01-16-17. A gentleman is looking at putting a bakery in half of the Family Video Store
when they divide the store. China Buffet closed 12-20-16. Two restaurants are looking at the
building, one for a barbecue restaurant and the other for a china buffet restaurant. Mayor Smith
asked the aldermen about Snap Fitness Gym in B-2 and all the aldermen agreed with this. Jim
Nagel distributed a list of 'Building Permits Issued Year to Date.'
Building Inspector/Code Administrator-Nathan Krebel stated Sonic Drive-In is getting a
make-over. Discussion. Photos viewed on the overhead projector of the residence on 1213
Stockel Lane with needed repairs. Resident has been contacted and told he needs to improve the
property. Discussion. Mark Vogt sidewalk was repaired to meet ADA standards. The YTD
report was distributed with rental inspections, violations, construction inspections and dumpster
permits.
01-09-17 UTILITY MEETING MINUTES
Page 2
Director of Public Works-Tim Birk displayed photos and stated the bricks under the grates on
Mill & Moore put in 10 years ago are deteriorating and have been barricaded due to the danger
involved. The area is 75 feet long and the warranty has expired. The city will repair at a cost of
$35,000. Discussion. The Mystic Oaks drainage deterioration was viewed on the overhead with
the erosion and future repair pointed out at a cost to the city of under $10,000 for the portion the
city is responsible for. Baxmeyer will do the work. Discussion. The aldermen all agreed to the
Mystic Oaks project. The LED street light replacement project was viewed on the overhead. The
LED lights are 1/3 the cost to operate. Discussion. The SPPS vacated alley problem between
Library and Church; the city will give them the alley and also their neighbor Feldmeier will get
the remainder of the alley. Tim distributed a letter from Jay Huetsch requesting the city remove
the trees on 305 N Library Street (old Osterhage Building) on the right-of-way. The city will trim
the trees down to the power lines. Tomorrow at 2 p.m. bids will be opened for the Sunset Lift
Station.
Collector/Finance Officer–Shawn Kennedy stated the audit reports have been delivered to the
aldermen and auditor Keith Brinkman will be here in February for questions. Discussion. Shawn
has been meeting with the Monroe County Economic leaders and working on retention visits
wherein it involves contacting current Monroe County businesses to open up dialog. Members of
the MCED will meet each quarter. Shawn distributed the announcement for the Annex meeting
from the 'Metro East SBDC Director to the Monroe County Economic Development Corporation
to host the SIUE Metro East Small Business Development Center' on February 8, 11a.m. to 3
p.m. Shawn explained some of the employees are having issues with the CBiz HRA
reimbursement program and a guide has been prepared to help them.
Community Relations Coordinator-Sarah Deutch explained the web site, a new brochure in
progress and the new video tours. Sarah distributed photos of the community signs on the fence
by the lift stations displaying the local service organizations serving waterloo. She explained the
signs; their costs and dimensions. All of the aldermen agreed to the sign program. Sarah referred
to the emails sent out to the aldermen this week: The Explore Waterloo Project kicked off this
week celebrating restaurants in Waterloo all week long. Tee shirts from the local merchants are
available for $15 with logo 'Explore Waterloo.
Chief of Police Mike Douglas reported 4 officers are going to an 8-hr youth/mental person aid
training. One person, Dan Pittman is going to the police academy starting tomorrow. In
February, the police department is working with Dan Rose at the Waterloo High School to put on
a women's self defense awareness program. Sarah Deutch is coordinating the program with
Assistant Chief of Police Jeff Prosise and Dan Rose will be the instructor. Meeting with the
consortium on January 19th to find candidates for replacement officers for the department.
Discussion. Chief Douglas described some retail theft last week at Wal-Mart. Discussion.
City Attorney Dan Hayes-No report.
Mayor's Report- Mayor Smith stated he talked with Representative Jerry Costello and Senator
Paul Schimpf who were hopeful the Illinois State Budget will be worked out. There will possibly
be a property tax freeze. Discussion. Mayor Smith stated several people have suggested white
lights throughout the city all year. The cost would be $40,000. Discussion.
01-09-17 UTILITY MEETING MINUTES
Page 3
Committee Reports and Minute Approval
The following Committee Meeting Reports were presented by their Chairman and voted on:
a. Drainage Cmte: Chairman Hopkins: 02-22-16; Motion Alderman Frederick 2nd Alderman
Trantham. Approved.
b. Economic Dev. Chairman Thomas: 05-02-16, Motion Alderman Notheisen 2nd Alderman
Heller. Approved
c. Electric Cmte: Chairman Heller: 01-07-16; Motion Alderman Thomas 2nd Alderman Darter.
Correction. Approved.
d. Finance Cmte: Chairman Heller: 11-03-16 Motion Alderman Trantham 2nd Alderman
Darter. Approved.
e. Gas Cmte: Chairman Notheisen: 01-03-17 Motion Alderman Thomas 2nd Alderman
Hopkins. Approved.
f. Insurance Cmte: Chairman Heller 11-03-16 Motion Alderman Darter 2nd Alderman Hopkins.
Approved.
g. Ordinance Cmte: Chairman Vacant 08-04-16 Motion Alderman Notheisen 2nd Alderman
Trantham. Approved.
h. Planning Cmte: Chairman Heller 11-07-16 Motion Alderman Thomas 2nd Alderman
Frederick. Approved.
i. Street Cmte: Chairman Trantham 12-07-15 Motion Alderman Hopkins 2nd Alderman
Frederick. Approved.
j. Water/Sewer Cmte: Chairman Trantham 01-03-17 Motion Alderman Thomas 2nd Alderman
Hopkins. Approved.
k. JOINT Finance & Police Cmte: Chairman Mayor Smith & Alderman Heller 07-05-16
Motion Alderman Frederick 2nd Alderman Hopkins. Approved.
l. JOINT Downtown Beautification & Planning Cmte: Chairman Darter 05-16-16: Motion
Notheisen 2nd Alderman Thomas. Approved.
m. JOINT Downtown Beautification & Econ. Dev. Cmte: Chairman Darter 08-15-16 Motion
Trantham 2nd Heller. Approved.
n. JOINT Downtown Beautification & Econ. Dev. Cmte: Chairman Darter 10-03-16 Motion
Trantham 2nd Heller. Approved.
Alderman Darter stated he was approached by the local newspaper regarding the Gas
Committee and he refused to talk on record and left. Alderman Notheisen distributed a 'Gas
Futures Program'. He explained the gas program and will put some things together to give to the
newspaper. Discussion.
Adjournment – Motion to adjourn was made by Alderman Row and seconded by Alderman Frederick. Motion passed by unanimous voice vote. Mayor Smith adjourned the meeting at 8:10 p.m.
Want to get notified whenever we write about
City of Waterloo Utility Committee
?
Next time we write about City of Waterloo Utility Committee, we'll email you a link to the story. You may edit your settings or unsubscribe at any time.
Sign-up for Alerts
Organizations in this Story
City of Waterloo Utility Committee
More News