C.E. Brehm Memorial Public Library District Board met April 11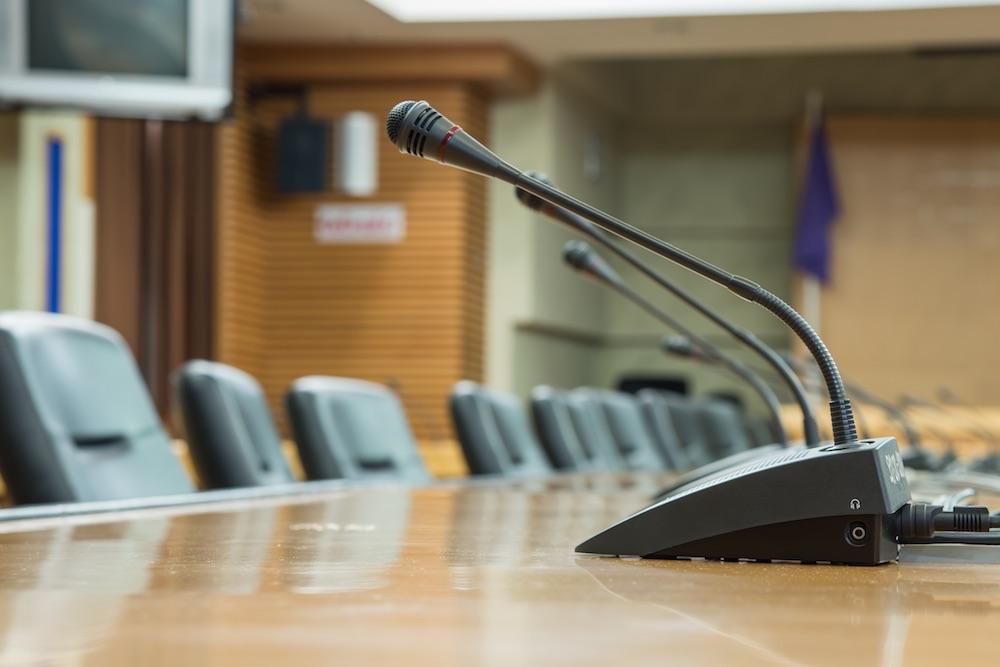 C.E. Brehm Memorial Public Library District Board met April 11.
Here is the minutes as provided by the board:
President Clyde Hall called the board meeting to order at 7:15 pm. Present were Ruthie Alexander,
Amanda Crider, Clyde Hall, Renee Jenkins, Bob Metcalf, Library Director Bill Pixley, and Asst.
Library Director Esther Curry. The necessary quorum was present.
Audience to Visitors: Wayne Asberry and Sharon Pixley. Everyone thanked Sharon for the
lovely spread of appetizers and gifts, celebrating National Library Week.
Secretary's Report: Motion was made by Amanda Crider to approve the March 14, 2017
minutes. Motion carried.
Correspondence: Rotary Club sent a thank you note for Director Bill Pixley's recent presentation
about the library given to the club. The library received a thank you note from Morthland College for
the used books we made available for sale that they bought to grow their collection.
Treasurer's Report: Balances were reported as follows for March 31, 2017:
Community First Bank General Operating Cash 165,551.78
Working Cash Fund 199,942.00
Special Reserve Fund 477,119.00
Total $ 842,612.78
Director Pixley requested we transfer 100,000 from savings to checking.
Motion to approve the treasurer's report, pay the March bills and transfer funds was made by Bob
Metcalf. Roll Call #1 was approved 5-0.
Director's Report: In addition to Bill's written report, Bill informed the board that the library's
latest newsletter was distributed to all the schools in our district.
Staff Reports: Children's Librarian, Melissa Burns submitted a written report for March.
Report of Officers:
President: None
Treasurer: None
Standing Committees:
Finance Committee Report: None
Personnel Committee Report: None
Policy Committee Report: None
Building and Grounds Committee Report: None
Community Relations Committee Report: None
Report from The Illinois Heartland Library System: None
Report from The Shakespeare Foundation: Their investments are doing well.
Library Annex: The next meeting will be April 21.
Unfinished Business: Library Director Pixley reminded Renee to complete her Open Meeting
Act Training as soon as possible.
New Business: Library Director presented the Library Trustee's election results. Renee Jenkins
was reelected and Wayne Asberry will be a new addition to our board. The election results have not yet
been certified, but should be by our next meeting. These board members will be sworn in at our next
meeting on May 9.
One of our air conditioner compressors is no longer operational. Library Director Pixley presented a
proposal submitted by Johnson Controls for a new air compressor, at a cost of $1,900.00 plus the cost of
the refrigerant. A motion was made by Clyde Hall to accept the bid as presented. ROLL CALL #2 was
approved 5-0. There was discussion regarding who should fill the empty board seat, due to Wendy Lupa's resignation.
The board discussed what skill sets would most benefit our board. Suggestions included background in
business and personnel policies.
Adjournment: A motion to adjourn was made by Clyde Hall at 7:45 pm. Motion carried.
http://mtvbrehm.org/wp-content/uploads/2017/05/2017-April-Library-Board-Meeting-Minutes.pdf
Want to get notified whenever we write about
C.E. Brehm Memorial Public Library District Board
?
Next time we write about C.E. Brehm Memorial Public Library District Board, we'll email you a link to the story. You may edit your settings or unsubscribe at any time.
Sign-up for Alerts
Organizations in this Story
C.E. Brehm Memorial Public Library District Board
More News