Herrin City Council met September 25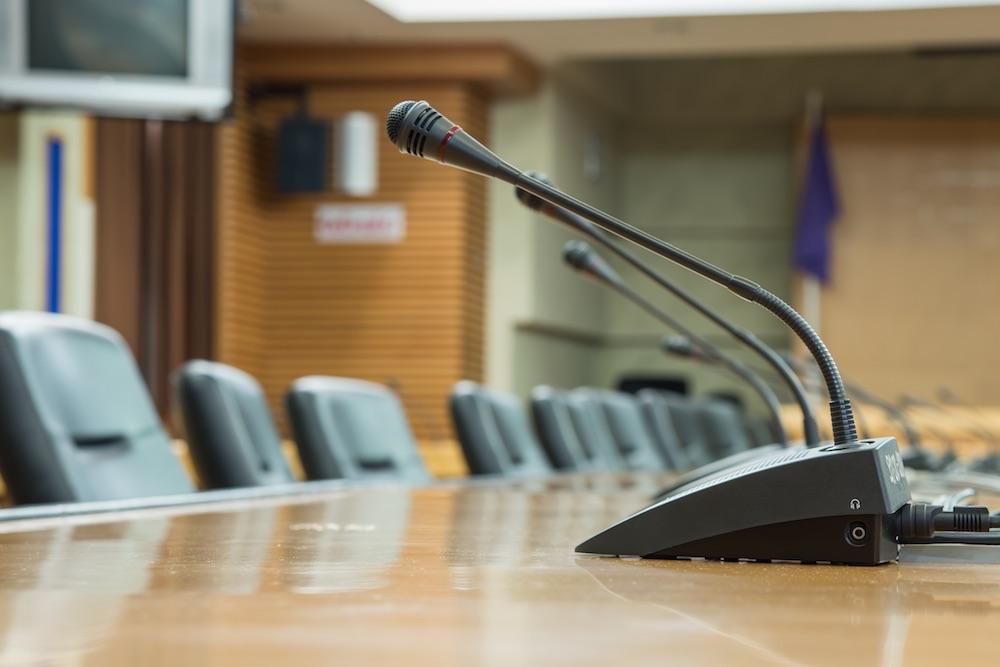 Herrin City Council met September 25.
Here is the minutes as provided by the council:
Mayor Steve Frattinicalled the meeting to order and led us in prayer. There was a moment of silence for Ed Goodwin. Pledge of Allegiance was recited. Shelly Huggins, City Clerk called the roll and the following were present:
STEVE FRATTINI Mayor
SHELLY HUGGINS City Clerk
CARL GOODWIN absent Treasurer
JOHN BREWSTER City Attorney
DAVID SHOEMAKE Alderman Ward I
SHEILA AHLGREN Alderman Ward I
PAUL YORK Alderman Ward II
RANDY CROMPTON Alderman Ward II
SCOTT KINLEY Alderman Ward II
STEVE MLLER Alderman Ward III
MARILYN RUPPEL Alderman Ward IV
BILL SIZEMORE absent Alderman Ward IV
MINUTES OF Motion made by Alderman Crompton, seconded by Alderman Kinley to approve the minutes SEPTEMBER 11, of the September 11, 2017 Council Meeting Alderman Ahlgren, York, Crompton, Kinley, Miller, 2017 MEETING Ruppel and Shoemake voted "Yea. None voted "Nay".
TREASURERS Treasurer Carl Goodwin was absent from the meeting.
REPORT
BUDGET OFFICE Carrie Cravens, Budget Director stated there will be a finance meeting October 9 at 5:30 p.m.to discuss Tax Levy.
CODES Codes Administrator Robert Craig had nothing to report.
PUBLIC WORKS Bill Sizemore, Chairman of the Public Works Committee was absent from the meeting.
Tom Somers, Public Works Director stated South 148 lift station completion is near. Water main project on 16th & 17th Streets is having meter transfers now.
PUBLIC Marilyn Ruppel, Chairman of the Public Improvement Committee had nothing to report. IMPROVEMENT
PUBLIC SAFETY Quinn Laird, Police Chief had nothing to report.
Shawn Priddy, Fire Chief stated the park siren has been repaired. It was struck by lightning and will be turned in to insurance.
David Shoemake, Chairman of the Public Safety Committee had nothing to report.
FINANCE Motion was made by Alderman York, seconded by Alderman Shoemake to authorize bills to be paid before the Council. Alderman York, Crompton, Kinley, Miller, Ruppel, Shoemake and Ahlgren voted "Yea". None voted "Nay".
INSURANCE Sheila Ahlgren, Chairman of the Insurance Committee had nothing to report.
LIBRARY Marilyn Ruppel, Liaison for the Herrin City Library had nothing to report.
CIVIC CENTER Scott Kinley, Liaison for the Herrin Civic Center gave schedule, Chamber 9/26, pink out 9/30, rotary bbq 10/6 and HHS alumni dance 10/7.
NEW BUSINESS:
ORDINANCE 23- Motion made by Alderman York, seconded by Alderman Ahlgren to pass Ordinance 23- 2017 Providing for
2017 GO BONDS and authorizing the issuance of General Obligation Refunding Bonds, Series 2017. Alderman Crompton,
SERIES 2017 Kinley, Miller, Ruppel, Shoemake, Ahlgren and York voted "Yea". None voted "Nay". This refinances The 2007 bonds for a savings of approximately $113,000.
ORINANCE 24- Motion made by Alderman Crompton, seconded by Alderman Kinley to pass Ordinance 24- 2017 Request
2017 VARIANCE for Variance to build within setback area. Lot 1 in Progress Business Addition. Tony Lindsay.
LOT I PROG- Zoning Board of Appeals recommends variance. Alderman Kinley, Miller, Ruppel, Shoemake, Ahlgren,
RESS BUSINESS York and Crompton voted "Yea". None voted "Nay".
ADDITION
MAYOR We are currently working on new business opportunities in town.
COUNCIL Alderman York stated that this coming Saturday will be the last one for the Farmer's Market for the year. Downtown Revitalization will start meeting again this Wednesday. Alderman Miller stated he gave the Mayor a letter regarding concerns in Ward III. 109 S. 17th St. needs more clean up done. Resident has started and made some progress. Maple Street situation has seen improvements since this morning. Alderman Crompton asked about 417 N. 16th St. Letter has been sent. 420N. 16th St. has a new owner that has been institutionalized.
Alderman Ahlgren discussed with Tom a tree issue on North 7th.
PUBLIC Mr. Peck stated that the drainage near him on Pine Street is worse now than during April flooding. Tom Somers stated that there are beaver dams and we are addressing the situation.
Norma Kerrigan stated that her car was stolen and there are still kids walking around at 2 a.m. Mayor stated that the best police presence is one where you don't see them.
Michelle Rollins stated she is scared. A neighbor was broke into and held at gun point. Mayor Stated that patrol activity is at an all-time high. Chief Laird stated that you need to be a good witness and report anything you feel is out of place. They cannot comment due to ongoing investigation. Don't rely on social media, rely on the police department.
Joe Corse suggests installing ADT. He is interested in neighborhood crime watch. He will get with Colton Braswell after the meeting.
Mary Toler stated she moved to S. 19 last month and 4 days ago someone tried to break in. She stated she stays out on her porch until 3 a.m. and there are always people walking around. She has been asked to call the police if she sees suspicious activity.
Concerned resident stated they have called police three times this week. There are people with black clothing and backpacks walking around all hours of the night.
Ruth Gilley of S 21 Street stated that police have photos of persons breaking in and they are still walking the streets. We arrest when we can but then it is up to states attorney and judges.
Question was made if all towns are like this. Mayor stated he feels more comfortable here than in any other town. He stated that if you are willing to pay more taxes we can increase our policemen. He suggested coming to the meetings regarding the tax levy for next year and voice concerns.
Helen Russell suggested surveillance cameras. She installed them and it helped.
Alderman Crompton stated that when you call the police have information including brief description of suspicious persons and any info about what is going on.
Alderman Miller stated the police are working round the clock and to call in you see anything unusual.
Alderman Ahlgren Stated that if they are juveniles they are released to adults who should know their whereaboutS.
Alderman Kinley suggested telling neighbors to show up and stand up and be a part of our community. Get out from behind the computer Screens.
ADJOURN Motion made by Alderman Kinley, seconded by Alderman Miller to adjourn. Alderman Miller. Ruppel, Shoemake, Ahlgren, York, Crompton and Kinley voted "Yea". None voted "Nay"
http://www.cityofherrin.com/wp-content/uploads/2017/10/minutes-92517-signed.pdf
Want to get notified whenever we write about
Herrin City Council
?
Next time we write about Herrin City Council, we'll email you a link to the story. You may edit your settings or unsubscribe at any time.
Sign-up for Alerts
Organizations in this Story
300 North Park Avenue
Herrin, IL - 62948
More News