Jefferson County GOP expects conservative tide to roll on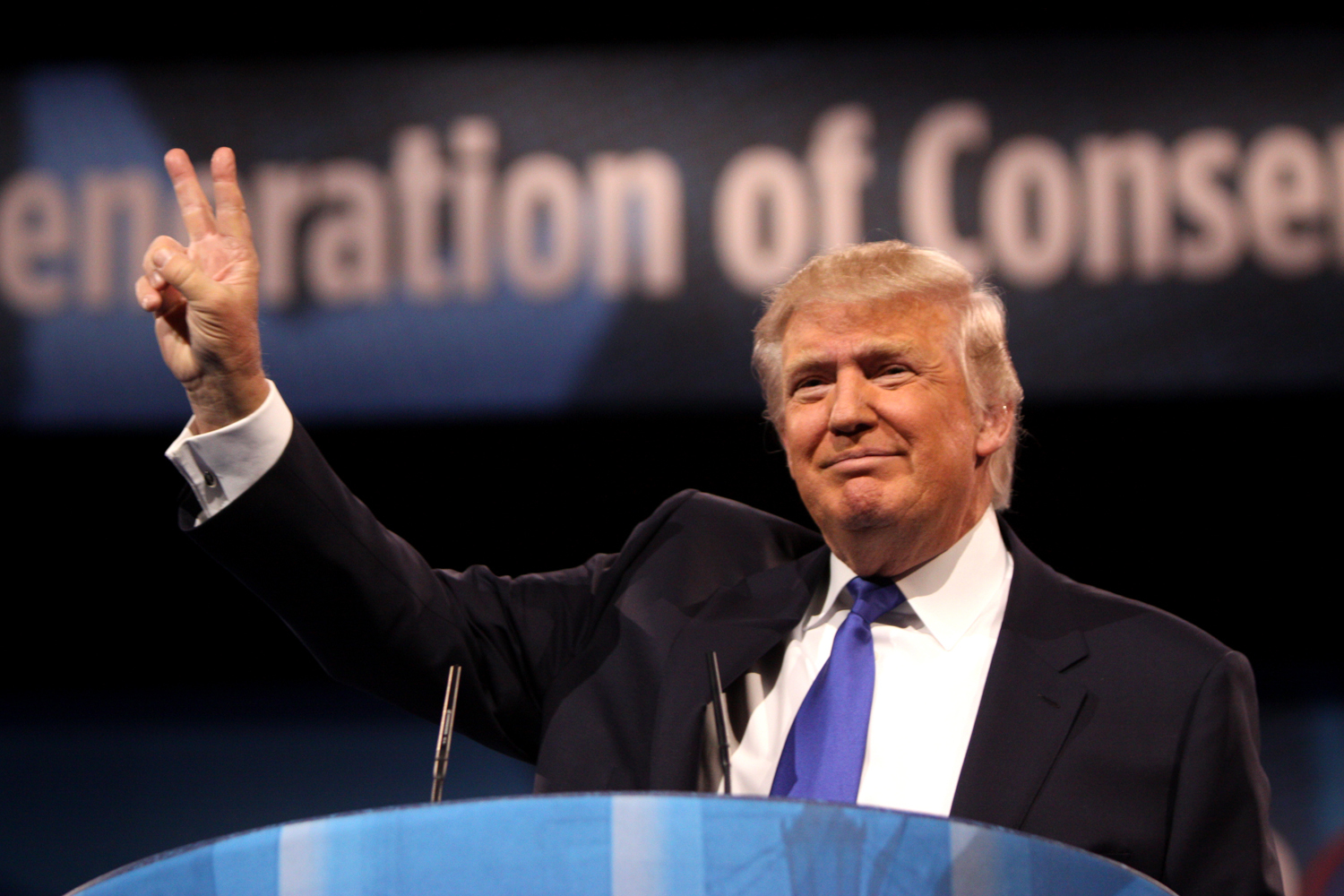 With the change of presidents, January 2017 will be the benchmark by which the administration of DDonald J. Trump will be judged on the jobs front. | Gage Skidmore / Flickr
The stunning victory of Donald Trump in the 2016 presidential election has reverberated throughout the country, and the chairman of the Republican Party in Jefferson County believes the after-effects will linger.
"I believe the Republicans will have an advantage in the spring elections," Chris Bean told the SW Illinois News,
Although none of the local elections is party-affiliated, a few contested races promise to be interesting, Bean said.
"We do not normally get involved in the city elections since candidates do not run as a Democrat or Republican," he said.
The contested races in Mount Vernon include those for mayor and City Council. Bean also noted a "very contested high school board race."
For the most part, Bean said, "the Republican Party is kind of taking a back seat, and as a rule, in the past, we've only campaigned as a party for countywide or higher offices."
Instead, the Jefferson County GOP is placing its focus on the 2018 elections.
"State Rep. Terri Bryant (R-Murphysboro) is going to be back up, as well as two positions in Jefferson County," Bean said. "We've already started our process of looking for candidates that will be able to run a successful campaign."
Bean said it takes two to three years to lay the groundwork for optimal success.
As for the GOP's prospects, Bean said the White House has gotten the ball rolling.
"I think in Southern Illinois that we are still going to experience a Trump effect in the spring election," he said. "I think in Southern Illinois the Republican party is going to have an advantage, the party is still charged, there is still excitement about this country, and I think that is going to draw out Republicans again to vote in the spring election."
Bean also believes voters have taken more interest.
"The voter turnout has been increasing steadily about the last four election cycles," he said. "We had a record turnout in November, which was not surprising, but then the two previous Obama campaign cycles also turned out higher numbers. Those three elections brought record numbers, especially in my district, so we're going to expect a high voter turnout -- not as much as in November, probably more around 50 percent as opposed to the mid-70s like we did in the presidential election, yet substantial nonetheless."
Want to get notified whenever we write about
Jefferson County
?
Next time we write about Jefferson County, we'll email you a link to the story. You may edit your settings or unsubscribe at any time.
Sign-up for Alerts
Organizations in this Story
Courthouse 100 S.Tenth St.
Mt. Vernon, IL - 62864
More News