City of Waterloo Utility Committee met April 9.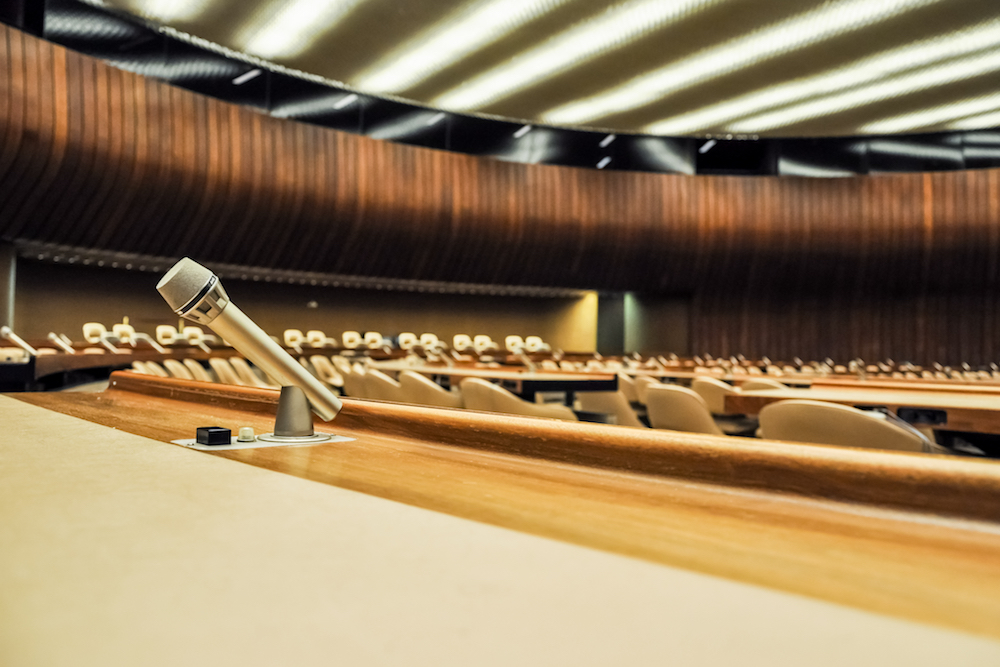 City of Waterloo Utility Committee met April 9.
Here is the minutes provided by the Committee:
Mayor – Tom Smith
City Clerk – Barbara Pace
Alderman Ward I Steve Notheisen & Russ Thomas
Aldermen Ward II Jim Hopkins & Jim Trantham
Alderman Ward III Stan Darter & Kyle Buettner
Aldermen Ward IV Clyde Heller & Russ Row
Shawn Kennedy-Collector/Finance, Tim Birk-Director of Public Works,
Jim Nagel-Subdivision & Zoning Administrator, Nathan Krebel-Building Inspector,
Mike Douglas-Chief of Police, Dan Hayes-City Attorney
Petitions by Citizens on Non-Agenda Items. None
City Clerk – Barbara Pace
a. Presented video "All the Queen' Horses" and a Re-Cap of the Southwestern Illinois
Municipal Clerks Association meeting on March 15, 2018 in Carlyle, IL.
b. Utility Meeting minutes dated Monday, 03-12-18.
Items of correction: Utility Meeting Minutes dated Monday, 02-12-18. Items of correction:
Birk: a. change to; ZOIE collected samples on March 5 for the asbestos study of the old water treatment plant. c. change to; The Monroe County Highway Dept. 2018-2021 Improvement Program was distributed. Discussion.
Kennedy: a. change to; The Western Egyptian annual donation of $7500 was discussed. The City will request the donation to be spent on the citizens of Monroe County. The aldermen agreed to these terms. b. change to; The aldermen agreed to waive increases this year on water, sewer and electric rates. c. change to; The Finance Committee met and the aldermen agreed to any changes regarding the drafted budget.
Duetch: a. change to; Sarah distributed the 2017 Year End Review book of Tourism from the State of Illinois. d. change to; Work is continuing on the vintage clock on the city easement close to Commercial State Bank.
Douglas: a. change to; Chief Douglas stated schools have been enacting drills and meeting with their school superintendants and the training is doing well. e. change to; Chief Douglas said the requirements for police training are more rigorous.
Mayor Smith: a. change to; The Safety Committee will meet to discuss having officers for special events.
Motion to approve the corrected minutes made by Alderman Darter and seconded by Alderman Heller. Motion passed unanimously with Aldermen Darter, Buettner, Row, Heller, Notheisen, Thomas, Hopkins and Trantham voting yea.
Subdivision & Zoning Administrator-Jim Nagel-
a. Comprehensive Plan has been given out for review by the aldermen with Planning Commission completing their draft changes and will then have a public review and adoption.
b. Small cell towers and the bill before the senate were explained. Discussion.
c. 'Article V: Residential Code for One-And Two-Family Dwellings Section 6-5-1, 6- 5-2, 6-5-3' was distributed regarding changes recommended by Building Inspector, Krebel, for the 2012 Illinois Residential Code and requesting aldermen respond soon regarding changes. Discussion.
d. The draft ordinance for the AMI ordinance for the manual meter reading was distributed regarding the $50 meter reading charge. Discussion.
e. The drawing of the addition to Pound4Pound Fitness Center was distributed showing the 2400 square feet addition. Discussion.
f. The Zoning Text Amendment for government uses is to be looked at by the Planning Commission and recommendation to the city to look at government uses in residential zoned districts. Discussion. The Zoning Map amendment to the old firehouse was reviewed by the Zoning Commission and received a positive recommendation. Discussion.
g. TWM has submitted plans for additional parking at Tequilas.
h. Helping Hands is looking to asphalt their parking area or remove the rock that was installed.
Building Inspector/Code Administrator-Nathan Krebel-
a. Bootsie's is planning their opening.
b. City hotel to working on their building with permit.
c. Plans for Shorty's have been submitted with ADA entrance and new sidewalk.
d. Gallagher's is working on an architectural structure with plans to convert to a bar.
e. The Wine Bar is submitting final plans for a pergola.
f. Plans being worked on for the ADA transition plan.
g. Silt fencing was discussed.
h. Nathan distributed a letter regarding Schorr Lake Vineyard. Discussion. The aldermen agreed not to annex Schorr Lake Vineyard.
Director of Public Works – Tim Birk-
a. Barry Hoffman has submitted a letter of retirement and the job has been advertised internally.
b. The sidewalk replacement project bids will open May 2, 2018 @ 2 p.m.
c. The asbestos study on the water plant found substances on window calking and the roof materials.
d. PMI (Professional Meters Inc) quote was distributed regarding AMI. Discussion. The majority of the aldermen agreed that Tim should move forward with the program.
e. The Ameren gas study comparison with Waterloo was distributed and discussed.
f. Gas Utilities Alliance as of Feb 1, 2018 comparison study with other cities in Illinois was distributed and discussed.
g. Yearly Rainfall from 2011 thru April, 2018 was distributed and discussed.
h. The Vintage Wine Bar will receive $1,312.50 from the IMEA Electric Efficiency Program.
i. Savannah's will receive $300 for their energy efficiency program.
Collector/Finance Officer–Shawn Kennedy-
a. The amended budget was distributed with changes. Discussion.
b. The Porch Planter Program with Linnemann Lawn Care will be discontinued. Discussion. The aldermen agreed to send letters to those serviced by Linnemann.
Community Relations- Sarah Deutch absent; report given by Mayor Smith.-
a. Alderman Heller stated on April 18 a tour of city hall will be a 3-way meeting with students from Rogers Elementary with Heller, Sarah Duetch and Chief Mike Douglas leading groups.
b. Coffee With a Cop will be at the Beacon May 8 at 9 a.m.
c. The Home Alone Program will be April 28, 2018 with the fire, police and EMT departments participating.
d. A $2,500.00 grant has been awarded to the Kaskaskia/Cahokia Trail program from Forgotten Illinois.
e. A $1,000.00 grant had been awarded to the Boy Scouts for their WWI project from Wal-Mart.
f. Military Heritage Day on June 10 from 10-8pm will receive participation from the MASC group helping with the program. Discussion.
City Attorney- Dan Hayes-No report.
Chief of Police- Mike Douglas-
a. Chief Douglas stated the DARE program began today with new hire officer Shaun Wiegand as the new DARE instructor.
b. WPD officer Jay Sawyer is scheduled to be going to the Cahokia Police Department.
c. The State of Illinois' new standards are being mandated with standards being tracked by the state.
d. Recent cases for the WPD are a heroin overdose and child porn case.
e. Testing with the consortium will be in May.
Mayor's Report- Mayor Smith-
a. Mayor Smith working with an interested party wanting to build storage units on Gall Road.
b. Imo's on Park Street has moved.
Committee Reports and Minute Approval-
a. 03-19-18 Safety/Health Cmte Mtg Minutes. Minutes not available.
b. 04-02-18. Ordinance Cmte Mtg Minutes. Motion Notheisen and 2nd Buettner. Passed.
c. 04-02-18 Gas Cmte Mtg Minutes. Motion Thomas and 2nd Hopkins. Passed
Comments.-
a. Alderman Notheisen announced the annual Butterfly celebration will be at 7 p.m. April 17, 2018 at City Hall on the third floor. The guest speaker will be from the Audubon Society.
b. Alderman Trantham stated Saturday morning from 9 a.m. to 3 p.m. a group of 20 students from 1st thru 5th grades cleaned the old firehouse.
Adjournment – Motion to adjourn was made by Alderman Thomas seconded by Alderman Notheisen. Motion passed by unanimous voice vote. Mayor Smith adjourned the meeting at 8:27 p.m.
http://www.waterloo.il.us/wp-content/uploads/UM-04-09-18-Minutes.pdf
Want to get notified whenever we write about
City of Waterloo Utility Committee
?
Next time we write about City of Waterloo Utility Committee, we'll email you a link to the story. You may edit your settings or unsubscribe at any time.
Sign-up for Alerts
Organizations in this Story
City of Waterloo Utility Committee
More News