Pledging to support "consistent enforcement" of existing gun laws, Illinois State Rifle Association (ISRA) Executive Director Richard Pearson nonetheless stopped short of rubber-stamping the work of a new, bipartisan gun violence committee.
Formed to revamp state gun laws, the committee was created by House Speaker Mike Madigan (D-Chicago) and will consist of 12 Republicans and 12 Democrats, according to The Center Square.
"We are hopeful that this Task Force does not become a platform for gun control advocates to advance legislation that will accomplish nothing more that punishing law-abiding citizens," Pearson said in a press release. He lauded efforts "to find real, thoughtful solutions to a growing problem."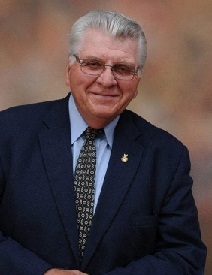 ISRA Executive Director Richard A. Pearson
The problem Pearson mentioned is the alarming rate of gun violence in Chicago. As of Oct. 6, 2019, The Chicago Tribune was reporting there had been 2,141 shooting victims so far in 2019, primarily on the city's South and West sides.
However, one area activist says the task force is a "waste of time and my tax money," and therefore shouldn't require a statewide committee.
"We have NO gun violence in Tamaroa," Michael Phillips, an activist in Perry County, told the SW Illinois News. "Correct me if I'm wrong, but we have laws on the books and a police force for that problem."
Pearson said in the ISRA press release that his group would back the committee's work as long as it sought "real, thoughtful solutions" to gun violence and didn't limit Second Amendment rights.
"We, like, the members of this Task Force, want to stop the violence in Chicago, and we believe there is no need to strip away the rights of law-abiding citizens to accomplish this goal," Pearson was quoted in the release.
Phillips agreed with Pearson that consistent enforcement of laws is the best remedy for the gun violence problem in Chicago.
"Put them [shooters] in jail if they break the law and don't let them out," he said. "Bring back public executions; maybe that would deter some."
He said the committee's actions would have little effect on him.
"I'm fine," Phillips said. "I follow the law."