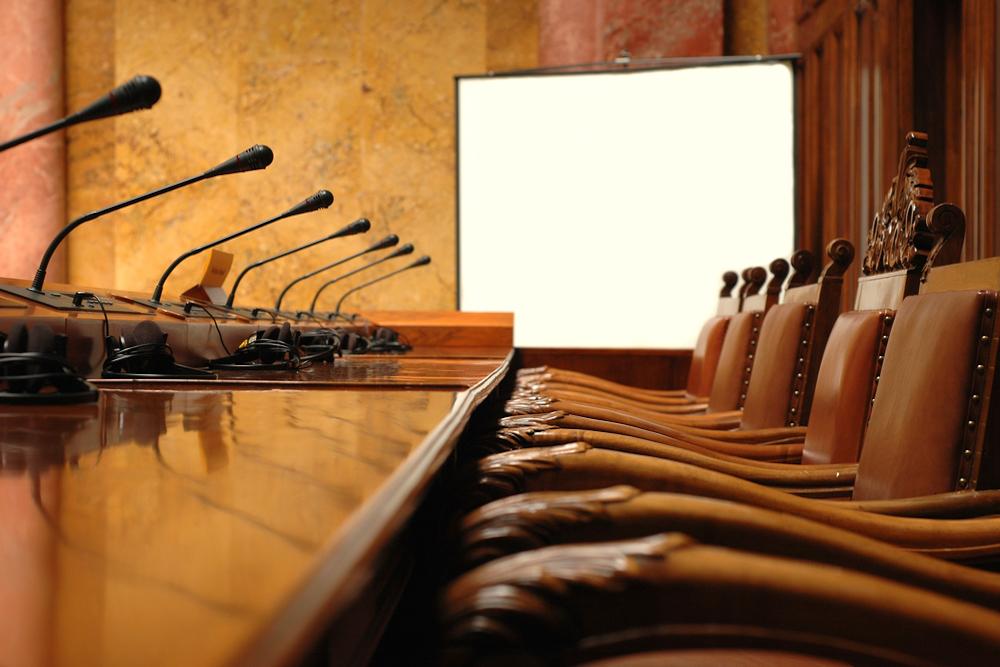 City of Harvard City Council met Nov. 26.
Here is the agenda provided by the council:
1. Call meeting to order
2. Roll Call
3. Public Comment
4. Consent Agenda
Items under the Consent Agenda are acted upon in a single motion. There is no separate discussion of these items prior to the Council vote unless a Council Member requests that an item be removed from the consent agenda for separate action.
Motion to approve the Consent Agenda as presented:
a. Regular City Council Meeting Minutes of October 22, 2019
b. Finance Committee Meeting Minutes of November 12, 2019
c. Ordinance Committee Meeting Minutes of October 29, 2019
d. Park Board Meeting Minutes of November 4, November 13 and November 18, 2019
e. Administrators Report
f. Building & Grounds Report
g. Community Development Department Report
h. Harvard Diggins Library Directors Report
i. Parks & Recreation Report
j. Police Department Report
k. Public Works Department Report
l. Utilities Department Report
m. Proclamation Commemorating Harvard School Choice Week
n. Resolution Establishing Regular City Council Meeting Dates for Calendar Year 2020
o. Harvard Garden Club request to host annual spring plant sale at Harvard Diggins Library
p. FYI: Girl Scout Cookie Program will be held January-March, 2020
q. Payment of bills in the amount of $356,155.15
5. Individual Action Consent Agenda Items
• City Council Action on any item removed from the consent agenda.
6. City of Marengo Presentation for Inclusion in the Woodstock-Harvard Enterprise Zone
7. Class A Liquor License/Harvard GS Inc., d/b/a Harvard Shell, 1300 N. Division St. Harvard
• Thomas Joseph, Harvard GS Inc., d/b/a Harvard Shell, 1300 N. Division St., has submitted a Class A Liquor License application. The petitioner currently has a Class B License and would like to install video gaming machines pursuant to the submitted renderings. Action requested is to approve or deny the application.
8. Harvard Diggins Library/One Day Liquor License
• The Harvard Diggins Library is requesting a one-day liquor license to be held in conjunction with their Harry Potter Escape Room event to benefit the Harvard Food Pantry on Saturday, January 25, 2020, from 5 pm – 10 pm.
9. Intergovernmental Agreement with McHenry County and Other Partner Agencies for General Public Dial-A-Ride Transit Services in 2020
• The City's share is unchanged from 2019. Will require action to authorize execution of the Intergovernmental Agreement.
10. Award Property and Liability Insurance 12/2/2019 - 12/1/2020
• Action requested is to award the property and liability insurance coverage to Brit Global Specialty USA/Broker Crum Halsted with an annual premium of $98,069 (includes terrorism coverage) and to authorize the execution of all necessary documents.
11. Proposed Tax Levy Ordinance
• Action requested is to approve the proposed tax levy ordinance pursuant to the Finance Committee's recommendation to levy for a 4.9% increase.
12. Proposed Tax Levy Abatement Ordinance for Water/Sewer and TIF Bonds
• As in past years the abatement is meant for those revenue bonds issued in the water system and TIF District. There is sufficient revenue to pay for the principal and interest. Action requested is to approve the proposed ordinance as presented.
13. Proposed Ordinance Amending Chapter 19, Building Code
• Action requested is to approve the proposed ordinance pursuant to the Ordinance Committee's recommendation relative to driveway variations and school impact fees.
14. Call Public Property Committee Meeting to discuss Surplus Property
15. Call Streets & Alleys Committee Meeting to discuss the 2021 MFT Road Program.
16. Department Head Reports
17. Committee Reports
18. Treasurer's Report
19. Attorney's Report
20. Administrator's Report
21. Clerk's Report
22. Mayor's Report
23. Adjournment
https://www.cityofharvard.org/sites/default/files/fileattachments/city_council/meeting/9471/ccagenda2019-11-26.pdf