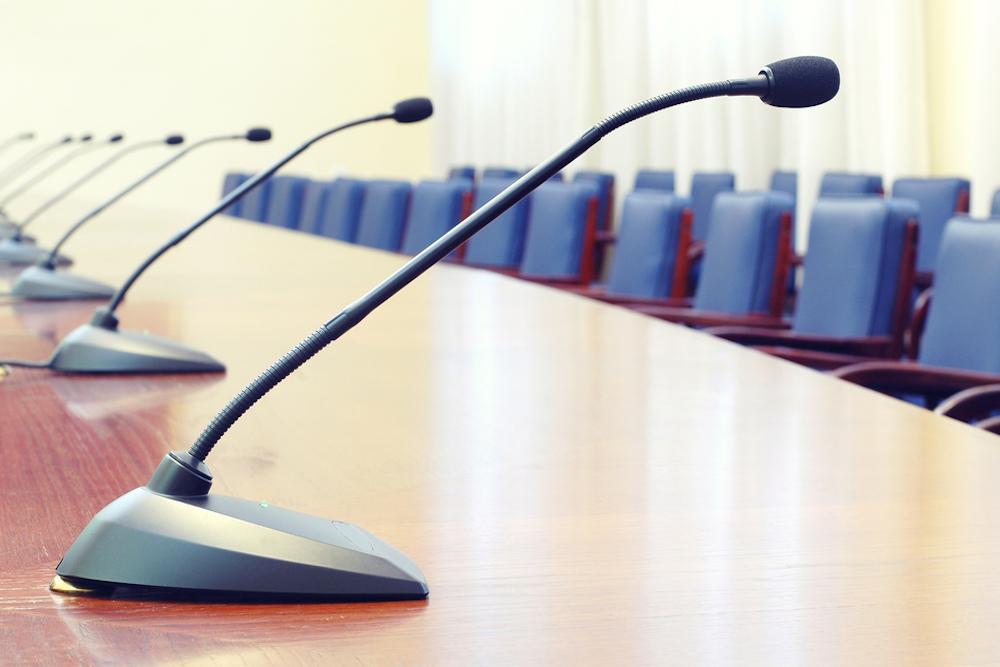 Monroe County Board of County Commissioners met Nov. 18.
Here is the agenda provided by the board:
(A) Call to Order by the Chairman of the Board, Robert Elmore.
1. Pledge of Allegiance to the Flag of the United States of America.
2. Roll Call of County Commissioners by the Secretary of the County Board.
3. Declaration by Chairman of quorum present.
(B) Consideration and approval of the Agenda as published and delivered as follows:
Public Comments or Questions
Aaron Metzger - 1) Township Bridge Program Levee Road Bridge Pay Request
2) Illinois Special Bridge Application for the Bluff Road Bridge Over Carr Creek Project
3) Miscellaneous Highway Items
Aaron Metzger – Executive Session, Union Contract
Kim Keckritz – Oak Hill Care Center Report
Mike Fausz – Monroe County Electric Cooperative Rezoning
Kevin Koenigstein – Preliminary Budget
Executive Session, County Audit
Executive Session, Personnel
Discuss Change of Polling Place Locations
Discuss the 2020 County Offices Lease Fees
Update Ordinance Codification and Fee Increase
Reappointment to the Monroe County Assessment Board of Review
(C) Approval of Minutes.
(D) Approval of Claims.
Presentation of County Bills and Payroll
(E) Miscellaneous Business
(F) Next Meeting Date.
(G) Adjourned Meeting
http://monroecountyil.gov/wp-admin/admin-ajax.php?juwpfisadmin=false&action=wpfd&task=file.download&wpfd_category_id=483&wpfd_file_id=139867&token=55dd15b2326fb118d4932f4ed6cab73b&preview=1