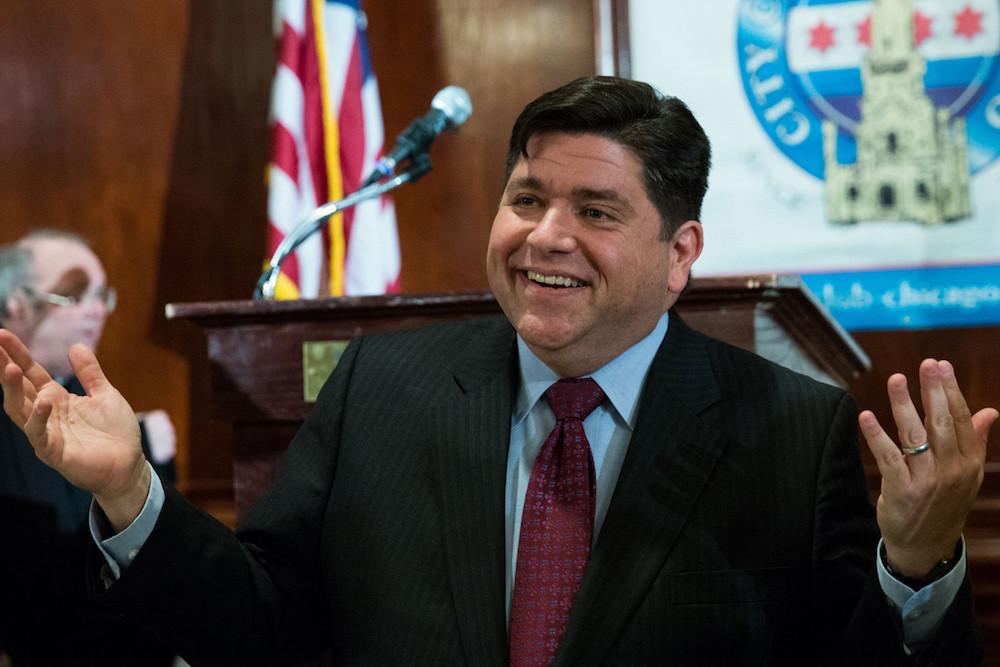 Gov. J.B. Pritzker
Rick Hall has an immovable position when it comes to his stance on the thought of any new taxes in Illinois.
"Any tax they can come up with I'm opposed to because I see no reason to give another dollar to people who didn't know how to spend the last one we gave them," Hall, a community activist, told the SW Illinois News. "Springfield hasn't shown any financial restraint for the financial crisis this state finds itself in."
Hall argues the progressive tax being pushed by Gov. J.B. Pritzker serves as just another example of that, adding that the fact all the taxes so rarely do what they're sold to do or have the impact supporters claim they will only make them harder to stomach.
"It'll be the same thing with Pritzker's progressive tax," he said. "You're already starting to hear things."
A new Illinois Policy Institute (IPI) report finds that the tax the governor has said will only mean higher rates for the state's richest residents would actually grant some wealthy couples a marriage bonus and hit more than 4 million other residents of the state with a marriage penalty by pushing joint filers into higher income brackets that pave the way for an average tax increase of $2,500.
More recently, IPI also reported that if the tax were to actually replace the current flat tax system and become law, it would cost the state in the neighborhood of 45,000 jobs, effectively wiping all the employment gains Illinois made in all of 2019.
"It's like opening a can of worms," Hall added. "You really don't know how it would work down the road."
But being a lifelong Illinoisan, Hall added the state's history when it comes to taxes is indelibly stitched in his memory.
"When it comes to taxes, it's the same lie over and over of how it will only be on the rich," Hall said. "In truth, the taxes always find their way down to the lowest guy. In 2019, 51,000 people left Illinois because of taxes and I would say there will be even more if this tax goes through. My people have lived here in Illinois over 200 years and now I find myself asking what's here for my kids and grandkids with all the taxing."