115th District candidate 'disheartened' over Bryant's low property tax payments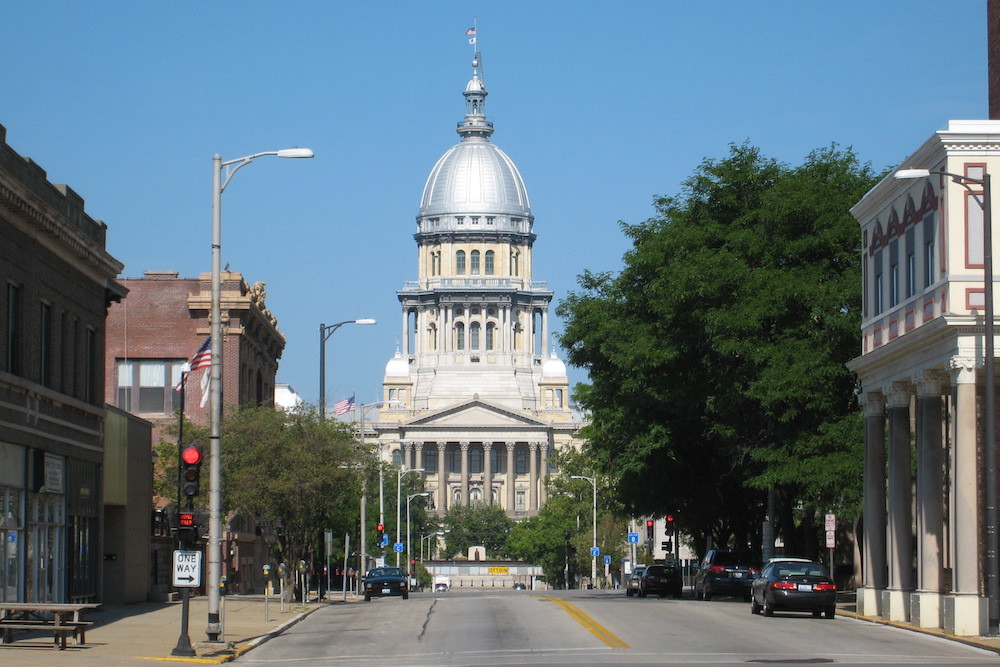 Springfield, Illinois | By Éovart Caçeir at English Wikipedia, CC BY-SA 3.0
Paul Jacobs, who is challenging incumbent state Rep. Terri Bryant (R-Murphysboro) in the Republican primary, told SW Illinois News that he was "disheartened" to hear that in 2015 Bryant and her husband paid next to nothing in property taxes on their Murphysboro home.
"It's odd that someone would vote for tax increases and pay hardly any themselves," Jacobs, an optometrist from Carbondale running in the 115th District, said. "I thought we were supposed to be all in this together."
Paul Jacobs
Records from Jackson County assessors show Bryant and her husband paid $65.30 in taxes on their home in 2015. In August, Bryant told SW Illinois News that she wasn't sure what she paid in real estate taxes for 2015 – her mobile home and two parcels of land were taxed separately – but did acknowledge the total was no more than a few hundred dollars.
Jacobs, who calls himself conservative and a young 69 years old, said he pays approximately $5,000 a year on his home and believed that was the typical amount for the average home.
Bryant's "yes" votes last summer for the massive increases in state personal and business taxes convinced Jacobs to challenge her in the primary.
Bryant joined Democrats in July in voting for a budget that included the tax increases and again to override Gov. Bruce Rauner's veto of that same budget. Bryant also voted against a property tax freeze in April.
"The political machine in Springfield is ruining this state," Jacobs said. "With her votes, she shows she is now part of it."
Jacobs added that Bryant has to take some of the responsibility for Illinois earning the tragic distinction of having the highest out-migration rate in the country.
"My daughter was one of the 110,000 who left in 2016," he said. "Most of my patients when they retire they take whatever they can get for their homes and move. It's not the weather that's making them leave."
Jacobs is also discouraged about the businesses and people not coming to Illinois. He cited Toyota and Mazda recently choosing Alabama as the site for a new $1.6 billion joint manufacturing plant, which will create 4,000 jobs. Illinois found out in October it wasn't getting the plant, which Jacobs said was for a "whole host of reasons."
In addition to his optometry practice, Jacobs has a winery and brewery in Alto Pass.
"I'm vested here. I'm not leaving," he said. "I'm staying to help make fundamental changes in Springfield. The pendulum has to swing back and we have to give people a reason to want to come here and stay here."
Want to get notified whenever we write about
Illinois House of Representatives
?
Next time we write about Illinois House of Representatives, we'll email you a link to the story. You may edit your settings or unsubscribe at any time.
Sign-up for Alerts
Organizations in this Story
Illinois House of Representatives
More News