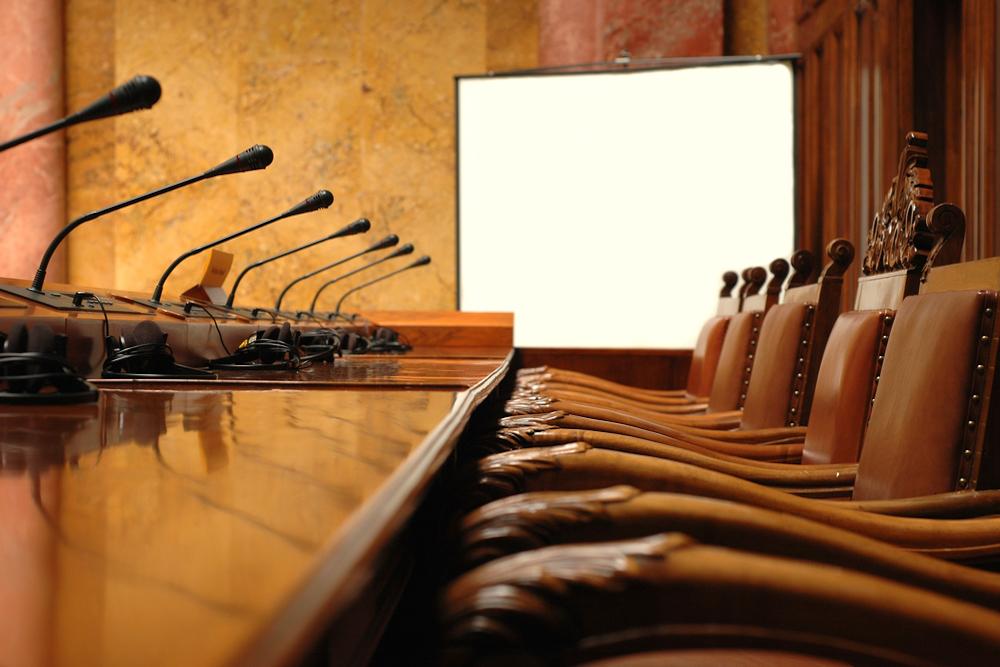 Valmeyer Community Unit School District 3 Board met Oct. 21.
Here is the minutes provided by the Board:
Attendance
The regular meeting of the Board of Education was called to order at 7:00 p.m., October 21, 2019 with the following members present: Ginny Rusteberg, Andrea Blackwell, John Niebruegge, Justin Rohlfing, Stefanie Tyberendt, Brad Edler and Bob Frierdich. Administrative Personnel present: Eric Frankford Tammy Crossin. Teaches Present: Jen Seidler.
Minutes
Motion Blackwell and Second Niebruegge to approve the minutes of the September 16, 2019 minutes as presented. All aye.
Fin Report
Motion Rohlfing Second Tyberendt to approve the Activity Fund and Financial Report. Roll Call Vote =7 aye and 0 nay.
Expenses
Motion Blackwell Second Niebruegge to authorize payment of expenditures in the following amounts: Educational = 330,844.09 Building = $39,859.97, Debt Service = $636.15, Transportation = $25,864.34, I.M.R.F/SS =$17,857.35, Capital Projects = $ 1,871.00, Tort = 918.75. Roll Call Vote = 7 aye and 0 nay.
Treasurer Report
Motion Frierdich Second Rohlfing to accept the Treasurer's Report as presented Roll Call Vote = 7 aye and 0 nay.
HVAC
Sup Report Mr. Frankford distributed the HVAC Cleaning Bid and Tax Rate Comparisons.
Conference
Bob Frierdich and Ginny Rusteberg will be attending the School Board Conference in Chicago.
Musical
Mr. Frankford congratulated Mr. Unnerstall and the cast for their performances of Bring It On.
Executive Session
Motion Blackwell Second Tyberendt to go into Executive Session to discuss SILCS 120/2, (c), (1), the appointment, employment, compensation, discipline, Performance or dismissal of specific employees of the Public Body; and Collective Negotiating Matters. All aye. Board went into Executive Session at 7:35 P.M. and returned back to Open Session at 7:40 P.M. Roll Call for Open Session: Ginny Rusteberg, Andrea Blackwell, Stephanie Tyberendt, Justin Rohlfing, John Niebruegge, Bob Frierdich and Brad Edler.
Ex Session Minutes
Motion Blackwell Second Rohlfing to approve keeping the April 2019 through September 2019 executive session minutes closed. All aye.
Coachies
Motion Frierdich Second Edler to hire Scott Peeples JH Boys Basketball Asst. Coach and Susie Nagel as JH Girls Basketball Asst Coach. Roll Call Vote = 7 aye and 0 nay.
Scoreboard operator increase was tabled.
HVAC
Motion Frierdich Second Rohlfing to approve the HVAC cleaning bid from GC Industrial Services. Roll Call Vote = 7 aye and 0 nay.
Adjourn
Motion Blackwell Second Fyberendt to adjourn the meeting. All aye. Meeting adjourned at 7:45 p.m.
https://drive.google.com/file/d/13kFPW_Vh2apcLB9C2i8jy1LeBQ_cLEMG/view